Historically we have not offered lowering spring kits on most McLaren models. Our view was that one of the all McLaren models best attributes is their sublime combination of great handling as well as compliant ride that defied the image of a supercar. By adding a shorter/stiffer (or both) spring to such a set up would 100% affect the cars ride to the detriment, McLaren are good but they cannot alter the laws oh physics and any spring supplier who tells you different is lying to you.
Thats not to say that lowering springs are bad, far from it, lowing the centre of gravity and stiffening up the travel from the standard shock will make a dramatic difference to the cars handling but the fact is that by making the handling stiffer you WILL make the ride stiffer too so all lowering springs have that detriment in hand.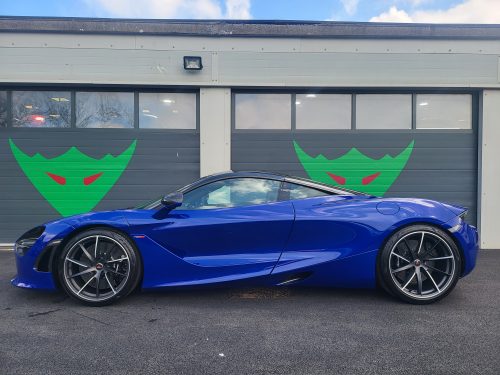 This position is further compounded by the super series cars having their adaptive suspension which considering the engineering investment McLaren have committed to is entirely reliant on a spring/damper relationship that a simple lowering spring will affect, as a result we concentrated on fitting lowering springs to the Sports series models as these dont have adpative suspension just a simple spring/damper set up. Simply put if you want your cake and eat it stick with standard suspension and enjoy the £££ investment or fit lowering springs and deal with the compromise.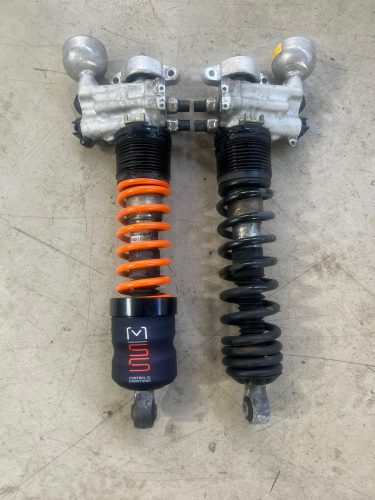 So when MSS made contact some months ago we were quite surprised with what they had to offer; an adjustable multi spring lowering kit that they had been developing for the McLaren range. In short, MSS agree with us, replacing one spring with the shorter/stiffer one was not the way to go with a car such as the McLaren (regardless of model) what you needed was an adjustable solution that allowed both a lower ride height but also replicated the softer ride and stiffened the handling at the same time.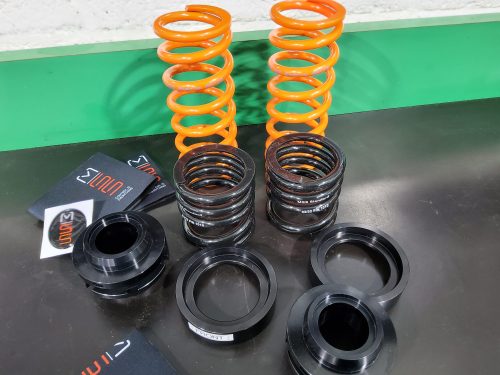 Now there are books written on suspension set up, spring design, damper engineering so there is no way we can give full credence to the subject via a simple partnership announcement but in simple terms by designing a lowering kit that uses separate main and tender springs with an adjustable platform means we can fine tune the cars handling and ride far better than a simple spring swap – you can have your cake and eat it.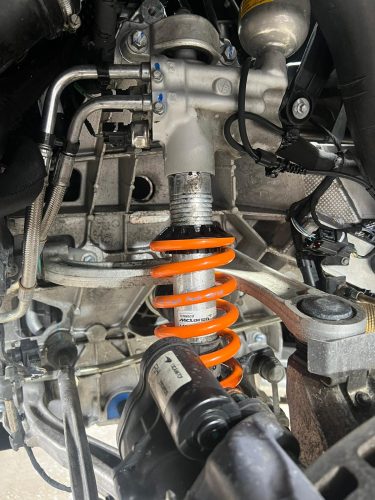 The first model we tried with the new MSS kit was the 720 and whilst its in our interest to pick and complain about such upgrades when they are offered to us we really struggled, the dynamic improvement in handling was immediate and the cars (coupe and spider) felt more controlled at the limit and at higher lateral G that we'd felt before. In running our own 720 round Goodwood I distinctly remember a slight feeling of disconnection and very high speeds when changing direction, not enough to be a concern but enough to sharpen your reflexes to be able to deal with it that I didnt feel in our 570 on the same day on its analogue suspension.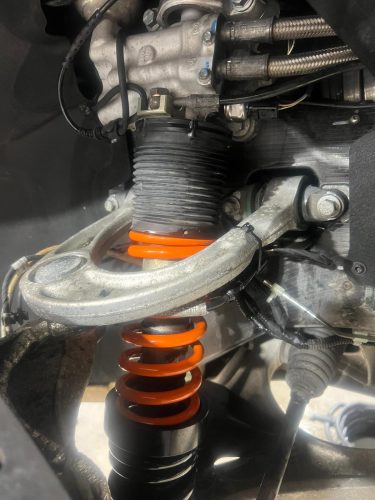 The MSS kits will be available for us and all of our dealers Worldwide from this month so keep an eye on the site and our Youtube site for some further information and features on how we can improve the look, handling and ride of your McLaren in one go.