Description
Developed over the last two years these fuel tanks are FIA approved and are supplied with full certification for international competition.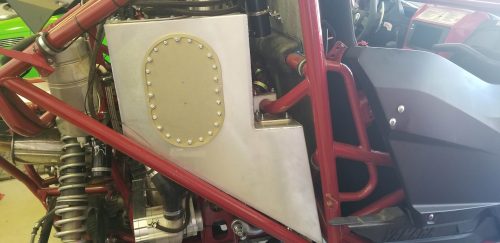 T3 regulations for FIA competitions mandate that fuel tanks must be fitted behind the firewall and no nearer than 1.2m from the vehicles front axle so fuel tanks that sit under the seats (as OEM) or anywhere ahead of the firewall are unlawful. As UTV's are relatively small most are located above the engine on the rear bed however with each litre of fuel weighing 1 kg plus the tank itself having this much weight high on the chassis has a dramatic effect on the vehicles handling by raising its centre of gravity – not good.
As a result of these we spent a long time developing these 'saddle back' tanks to fit low on the chassis, behind the firewall to allow greater fuel capacity without compromising handling.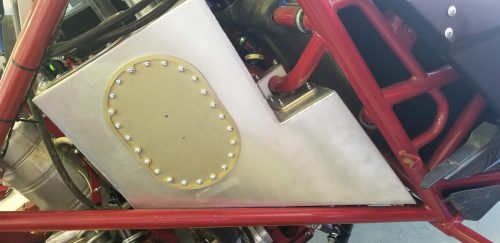 Each tank has a capacity of 36 litres (European litres) so combined they offer a capacity of 72 litres, more than double the standard tank). For more extreme requirements we also have a third tank, again FIA approved with certificates supplied, with a further 120 litres so in total you can run nearly 200 litres.
Each tank is comprised of a an aluminium case, an FIA approved puncture proof bladder and internal FIA approved fuel foam. They can be fitted in single, dual or triple configurations depending on the fuel quantity required. The tanks comes complete with internal fuel pump and programmed fuel level sensor to show fuel level on the standard Yamaha dash.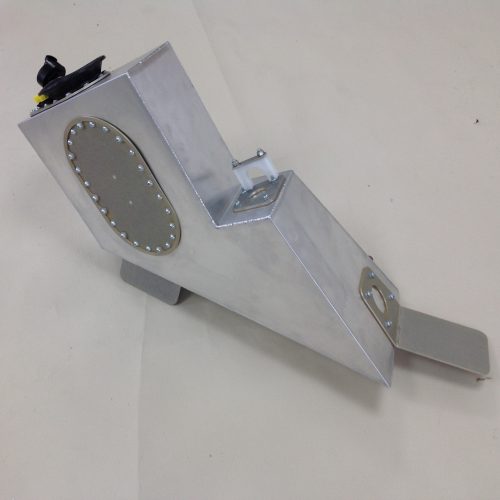 Price is for each tank and includes all fittings, pump and fuel sender.