Usually we do an end of year report but this year hasnt really been a year so made little point having a report. However, we have decided to regroup, rethink and rejuvenate for 2023. So what went wrong?
Well, the season started OK, first full season in the Britcar Trophy and the first couple of races did show some potential with Callum adjusting to the slightly longer race distances and after some set up work we got the BMW to work pretty well on the Dunlop control tyres, we werent unhappy.
Then at Snetterton in stunning style we blew the engine; rod through the block; dead. We got the engine apart and there was no singular reason for the blow, it was just worn out and had 197k on the basic motor with only one refresh I guess we were on borrowed time. What we didnt realise until now was just how expensive S54 engines had become. We remember buying E46 M3's for £5k and converting them into CSL Cup race cars, now the cheapest M3 we found out there was over £10k!
With a lot of work and sadly missing half the season we secured a new engine (£6k, 150k on it) and decided to rebuild this one to give it better reliability but sadly this meant we missed three races so the season was over before it started, but we got the car ready to compete in the last race of the season at Donington Park.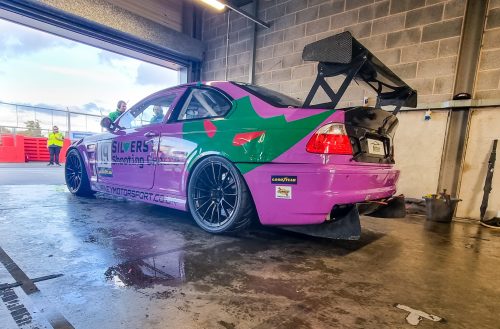 This last race of the season showed the other feature of 2022 – our lack of luck. Car ran well, Callum ran well and he got a decent 6th place finish in race one, not bad seeing as he'd not sat in the car for most of the season but in race two, Callum got up to third place and was chasing the leaders when the safety car came out. The safety car cocked it up and by the time he came in Callum was down in 7th, wft. Had we been in the points chase we would have complained but seeing as we werent we decided not to complaint, but we certainly will if it happens again – its BS to have something like that wreck a race.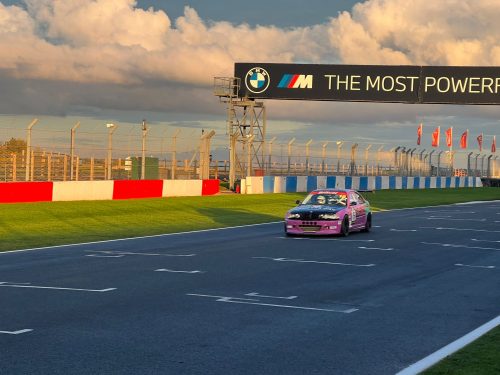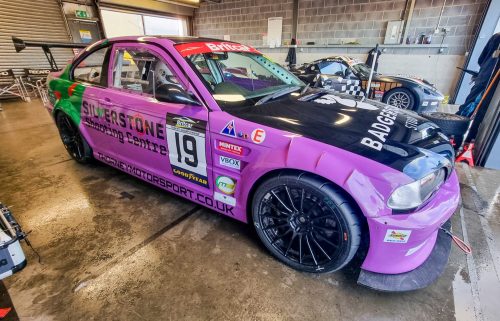 So, car is good, Callum is good, what of 2023?
Well, we are looking at options but Britcar Trophy is best pick, will keep everyone posted.
Thanks once again to all our partners; Badgers Oak Stud especially for sticking with it all, a lot of people would have quit by now.