Round two is at Bovington, the British Army tank training ground so its rough and with added tank obstacles so we knew it would be fun if nothing else.
Day 1
The drive round showed the track to be smoother than we expected, a lot of open gravel trails were fast and open which would suit the higher power cars more but these were mixed in with very rough sections and a series of tank yumps to mix things up. I did my usual slow start it seems, memory really is my main issue, I struggle to 'see' whats next in the early stages of the event constantly trying to remember whether a turn was a tight or opening one and initially it slowed us right down.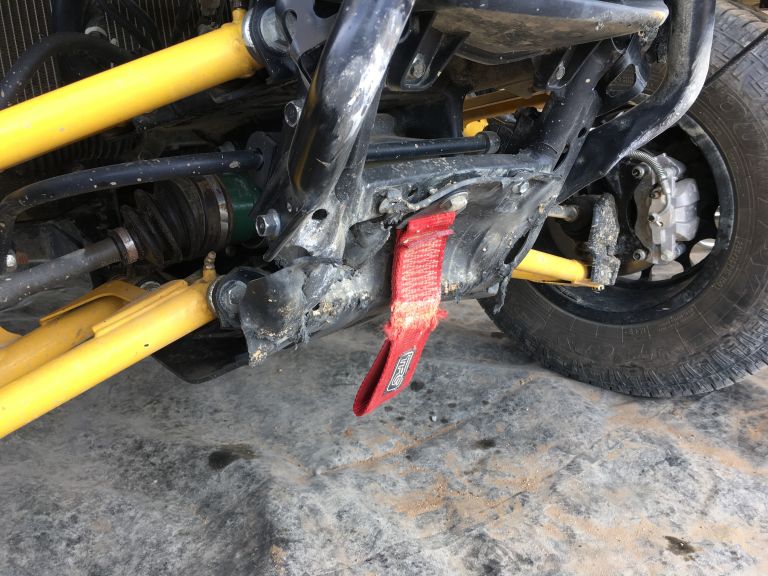 Despite this after a few runs I was happy with the pace running in the mid to low 7 minutes, the car felt good but w ehad our first misshap. There was a section of two smaller humps followed by two triangular 'jumps', these are tank training obstacles to they essentially go straight up and then straight down, on the second one of these I carried too much speed over it and launched off the top, this resulted in us nose diving straight into the ground at a near vertical angle – 25-30mph to 0mph in an inch.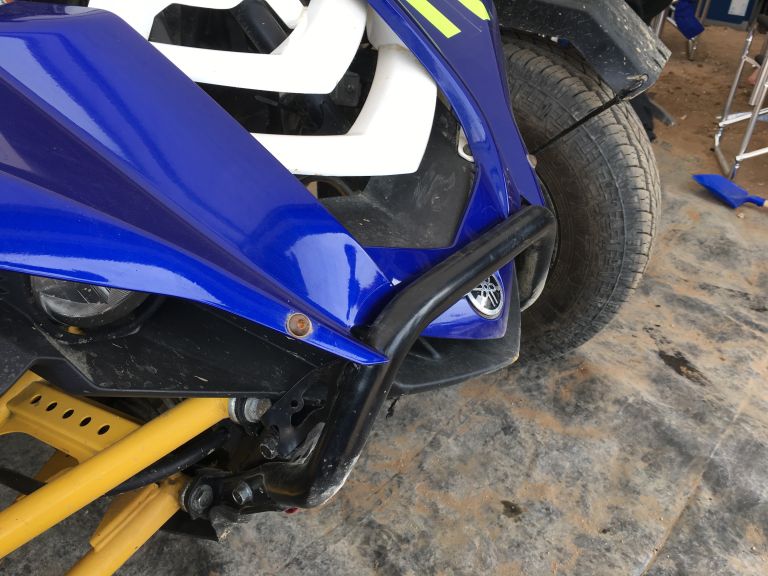 Thank God I was wearing a Simpson head restraint, the impact snapped my head forward injuring my neck immediately, without the Simpson FHR it would have been potentially fatal, I've had high speed impacts in circuit racing but with these your impact speed is dissipated and spread over an area, this was an immediate 20-30g impact, way to much for even the strongest neck muscles to cope with. It also had the lovely affect of grinding my HRX harness into my groin, which as any guy will tell you, really is no fun at all!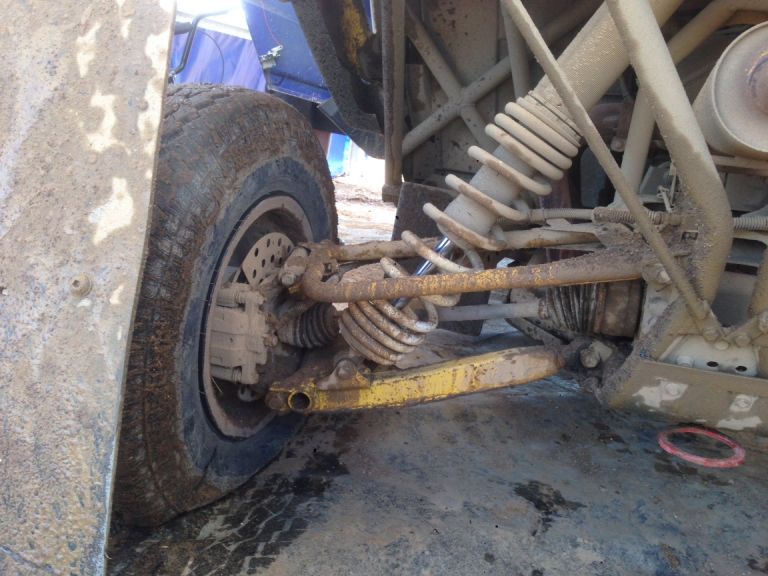 I got the car back and we assessed the damage, both front track rod ends were bent and the front section of the frame and bar was smashed, we even drove the bumper bar over the bodywork, it was clearly a big hit. Despite that it really wasnt that bad, I expected the main frame to be bent but it looked ok so we replaced the track rod ends, iced my nuts and went out again.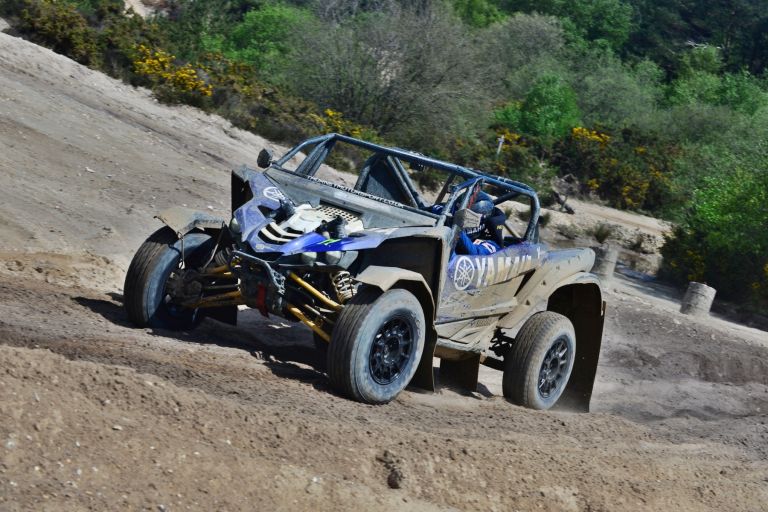 The rest of the day went well, we got quicker as my memory improved and after run 5 we were in P2 behind the other YXZ1000R which Neil Davy managed roll end over end and just carried on – tough cars these Yamahas!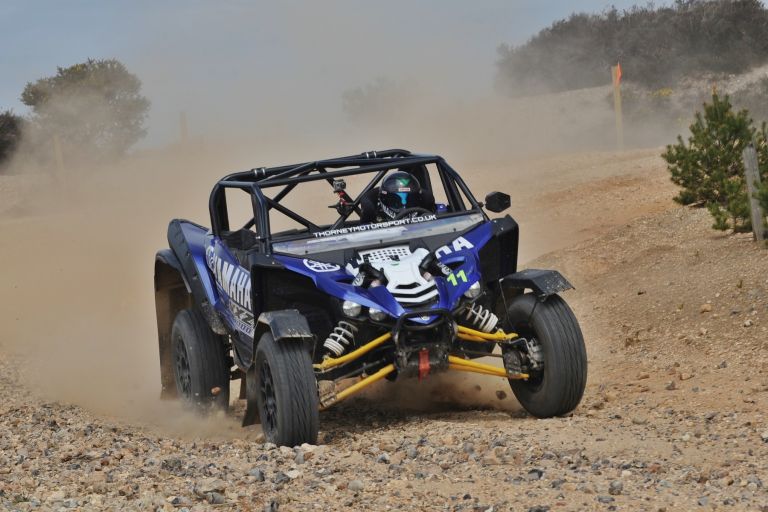 Then the day ended a bit early, lined up ready to go we get the call that a forest fire had started as a result of some army guys playing army and a flurry of fire engines rolled in, at one point we were advised we may have to evacuate in a hurry (not easy with the truck and awning set up we have) and it meant end of racing for the day. A shame but to be honest the organisers handled it all impeccably, our thanks to them for that.
Day 2.
I woke up with the expected sore neck and sore bits and with the fact that all three Polaris cars having broken down on day 1 all we needed to do was finish to secure the P2 for the team but we dont race to aim for second, I was 22 second behind the other YXZ1000R and as my times were improving as my memory of the track improved we felt pretty good to take on the fight.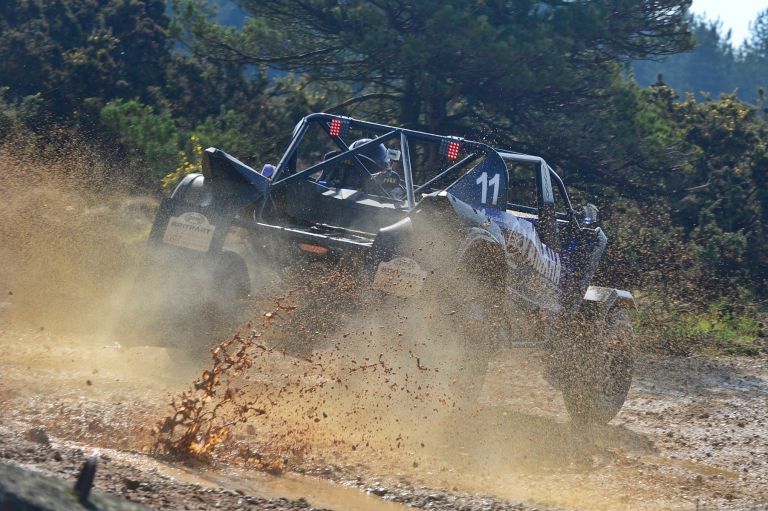 The first run felt good but a spin on one of the faster sections knocked the time a bit but I really was feeling I knew my way round the track now so we carried on pushing, however heavy over night rain combined with the heavier cars running on the track caused sections of it to really rut up badly. On one section my head was being rattled so hard it was hitting either side of my new HRX seat so hard it gave me double vision, not nice seeing as I was nursing a neck injury from the previous day.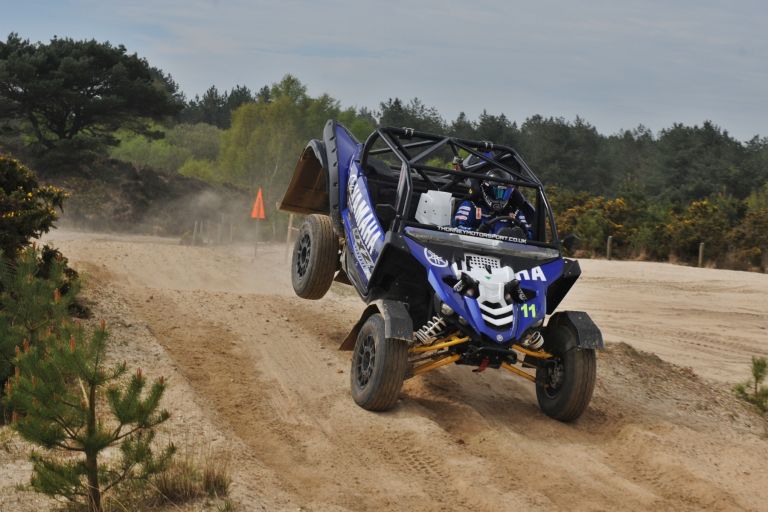 Then we had misshap no2, thrown from one of the ruts at high speed I slid into a bank and some trees and split a rear tyre through the middle, it happened so early on the run that it added nearly 90 seconds to our time which effectively ended our chase for P1. A little bit of luck wouldnt go amiss right now we feel. With all three Polaris cars back running but all multi minutes back we just cruised the last few runs home to again secure P2 with the other YXZ1000R securing another win.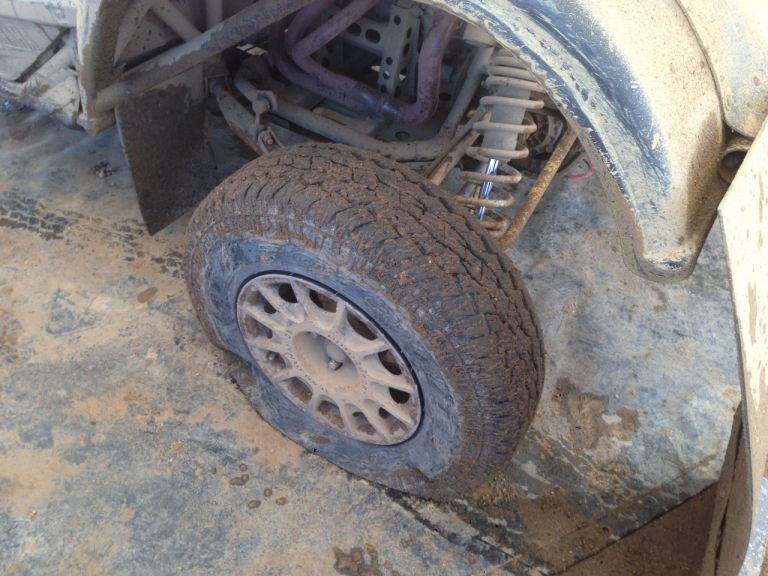 What was most impressive was again how these cars have coped, my crash was enough to wreck a frame but the car stood up remarkably well, the other Yamaha had an end over end all it had was some damage to the cage which wasnt enough to stop it running, these cars are built extremely well.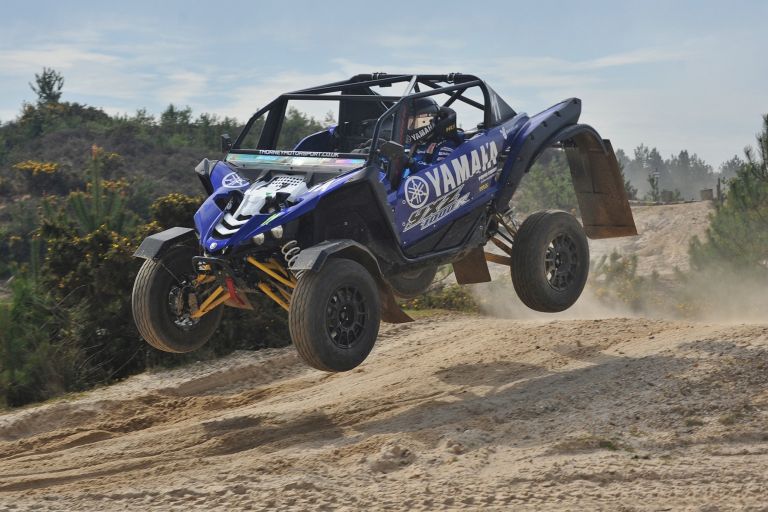 It was another good test for the race upgrades, the Toyo tyres were excellent, hooked up in the soft conditions brilliantly and rolled well over the yumps, a puncture from hitting a tree is hardly the tyres fault. The new HRX seats and harness pretty much saved my from a much worse injury and the close head restraint of the seat kept my head on my shoulders in the latter stages as the track broke down so badly, I'm really thankful for that. If ever there was a time for the hubs to break from using spacers it was now and they are all fine, Yamaha really have built an excellent car to build a race car on.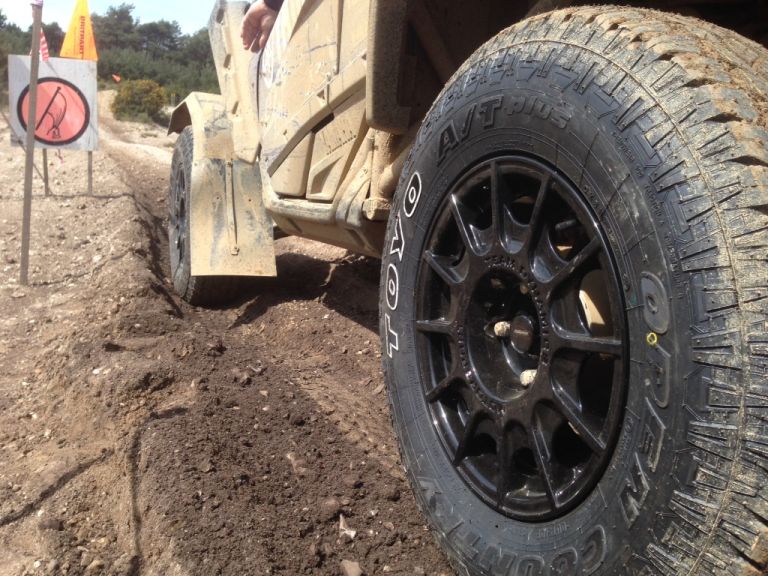 Next race for us for the BCCC is up to Scotland but ahead of that is a BMW race at Brands Hatch and a SxS Championship race after that, looks like a busy month for us.
John Thorne
Actions shots courtesy of Gary @ Songasport