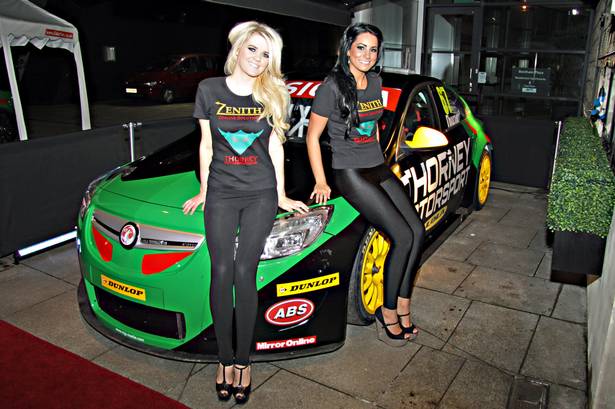 Winning team: Mirror Online are sponsoring Thorney Motorsport's BTCC effort in 2012
Get used to seeing the letters NGTC this season in the BTCC. Indeed I have a spread bet just how many times in the course of ITV4's live coverage just how often you'll hear people mention it (I'm a buyer at 50 times) such is its importance.
NGTC stands for Next Generation Touring Car and is the future of the British and Scandinavian Touring Car Championships.
The idea is straightforward. Racing is expensive so the adoption of a series of control parts to be used by all the teams will allow an element of cost control to grow and make racing cheaper for everyone. In theory the use of such control components also means the cars should be more level in terms of performance so we get closer racing and more entertainment for the fans. Easy.
Of course real life is never that straight forward and the adoption of the NGTC rules hasn't quite been the perfect birth that everyone wanted. Even now in its early stages its starting to make sense for most people.
Thorney Motorsport have adopted the full NGTC rules for the Vauxhall Insignia from the first design of the car, so we thought that it would be a good idea to come up with a series of articles to explain what it is we do when we build a BTCC race car to these new regulations. 
Over the next six blogs we'll go through each stage of the process detailing how we transform a standard road car into a full blown race car. If this is a little technical in places, some will love that and some won't, but we'll try to be as informative and entertaining as possible, so stick with it!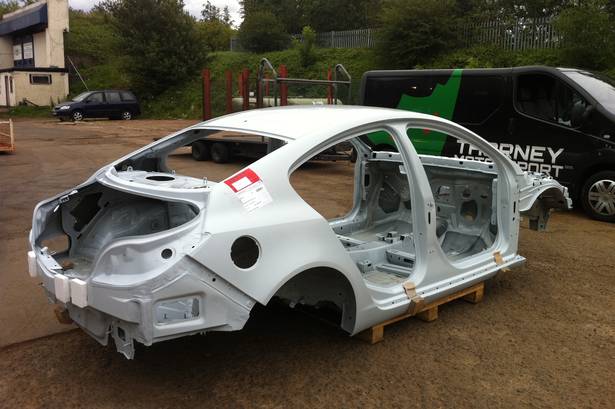 Straight off the production line: The body shell of the Vauxhall Insignia, sent direct from the factory
First off is the preparation of the body frame, known as the shell. We do actually start off with the same Insignia road car shell that would otherwise being ferrying some sales rep up and down the M1. After practically bribing General Motors to release a shell off the line (which isn't as easy as it sounds) it arrived with us ready for final paint and assembly and as a result it is literally covered with paint, sound insulation, anti corrosion and any manner of junk that's needed to make a road car sound like a fluffy pillow at 70mph.
Of course, none of that is of any interest to us as it's too heavy, so the first thing we do is dip it in a massive vat of acid.
This acid literally strips away everything we don't need. If you know anyone with an acid dipping operation – be nice to them, upset them and it's likely they can make your car disappear. The process of dipping takes off over 40kg of excess weight and as you might imagine the lighter we are the faster we go so this is good.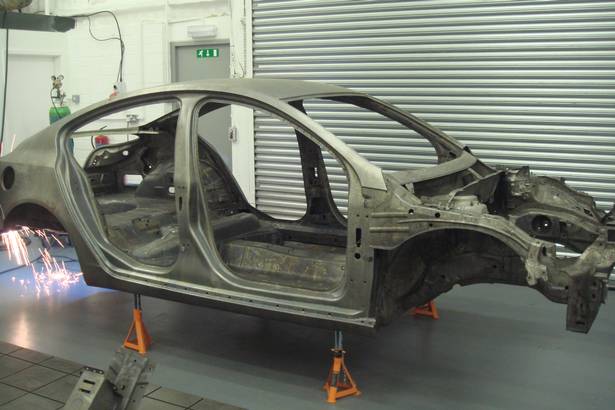 After acid dipping: The frame is now leaner, meaner and ready for customization
The next stage is what we call 'de-bracketing' which in simple terms is taking off all the brackets and pieces needed to fit rear seats, sun visors, cup holders none of which we really need in a race car (a cup holder would be nice on the hot days but I was overruled on that…).
Whilst it all sounds straightforward this shell preparation is anything but and most teams (us included) define the term 'de-bracketing' to actually mean 'rip anything off the shell we can get away with'. The net result in the Insignia's case is a drastic weight loss over 400kg of excess metal.
To put that in real terms, it was enough to fill a Vauxhall van twice over.  Prior to our doing this TOCA (BTCC organizers) tag and check the shell at regular occasions to make sure we're not taking the mickey too much by removing structural items to save weight. We have to safety after all.
Once the shell is de-bracketed the team get to work in installing the roll cage, seat mounts and a variety of specialist mounts to fit things like fire extinguishers, fuel tanks, air jacks etc – all of which we must have in a race car.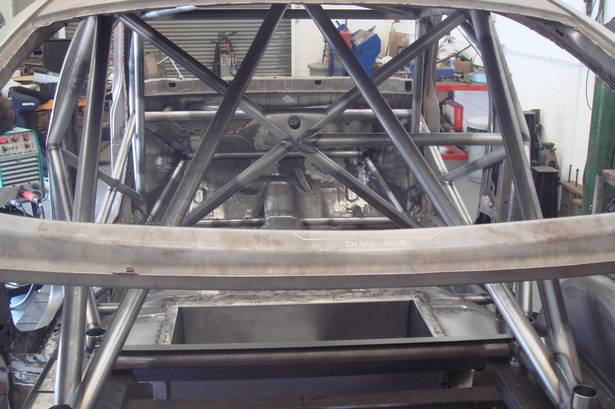 Behind bars: The TOCA-approved safety cage is installed
For NGTC cars this is controlled by the use of a single design of cage sanctioned by TOCA, the regulators, so every NGTC race car has essentially the exact same safety cage installed.  There are subtle differences of course, with different body shells for different cars, but the tubing and design is identical.
The end result is a road car shell, stripped out and ripped apart, but then re-built with loving care and fitted with a cage identical to the next car on the grid whether it's an Insignia or a Honda Civic (perverse as it sounds). This whole process takes about 900 man hours of work.
The final stage in shell preparation is paint and here we are the exact opposite of a road car in that we use as little paint as possible, paint = weight and that's bad.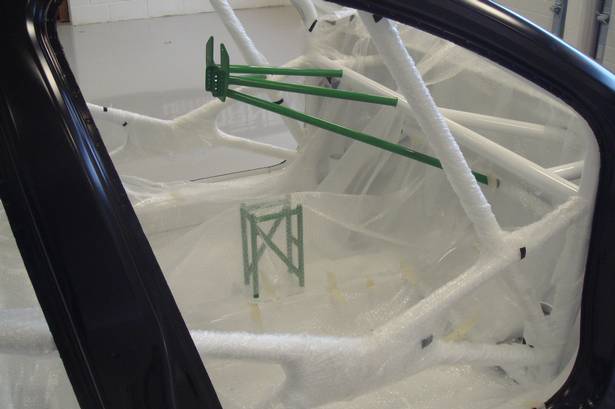 White on track: The completed shell interior, painted brilliant white
On our Insignias we use only 4kg of paint for the whole car – the road car would have nearly ten times that amount – we even paint them in a Matt finish to avoid spraying with lacquer, which weighs almost as much as paint.
As a team we've always painted our interiors white.  For me the fact it shows up dirt is good, we want the car to reflect us as a team and that means us keeping it immaculate.  White helps us maintain that discipline.
Next week I'll go into the details of what parts we have to use (whether we like it or not!) as part of the NGTC program as we start to assemble the car.
John Thorne
Thorney Motorsport on Facebook