We often get asked about our geometry set up from owners who are perhaps a little far away to take advantage of our service. To help those here are all the standard vehicle geometry settings for every Mclaren model. As new cars are released we will update the page.
Of course just knowing the settings is a little meaningless if you dont have the equipment or skill to work on the cars, but its a start for some and whilst the job is time consuming (allow 3 hours+) its not overly technical. We've done a video showing what we do that might be usefull;
Mclaren 600LT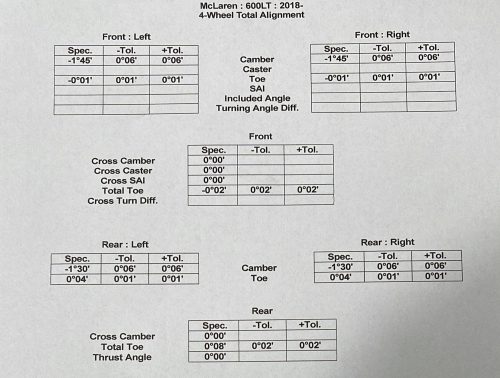 We strongly advise that you chose a wheel alignment shop that has the required skills to do the job!