As part of our continued support of the UK Mclaren Owners Club we attended their track event at Blyton Park. A total of 26 cars attended representing the entire range (save for the P1 and F1).
Our role was to ensure all the cars were prepared before going on track, deal with any issues and ensure all the cars were safe to drive home again which meant conducting the full Mclaren pre and post track inspection as well as dealing with any mechanical issues on the day.
Yet again the cars all showed just how reliable (in real life) they are. Over the course of the day:
12c with an oil leak, 'fixed' by a dealer a few weeks previously
570 with a coolant leak, clip
12c with a coolant leak, loose hose
600LT with some error lights, all cleared
675LT with low brake pads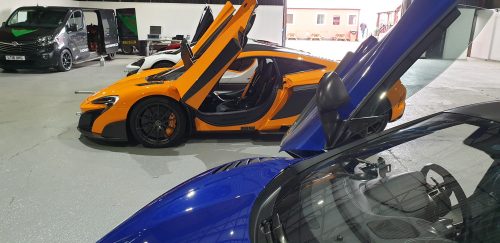 Thats it. So thats 26 cars, some brand new, some over 5 years old all getting ragged round track without a single major issue.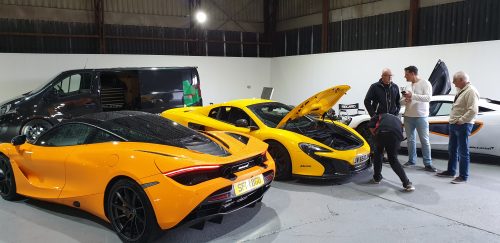 Thats not to say we werent busy though, the Mclaren pre and post track day checks are quite thorough so do take time (especially when you have 26 cars lined up for them) and during the course of the day we had to deal with a variety of issues from clearing out dead birds from the air intakes to punctures which required us to lend a wheel from our own 12c to get the car off track (to avoid damage to the wheel).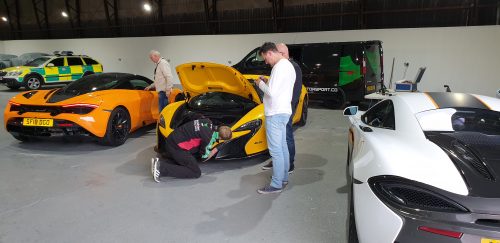 We did need to top up a lot of oil on cars though, 7 of the 26 cars were running low on oil to require small top ups to get them off the minimum so we continue to advise owners to check their oil once a week, running low oil on these cars can be disastrous with significant top end damage so please, keep an eye on your levels.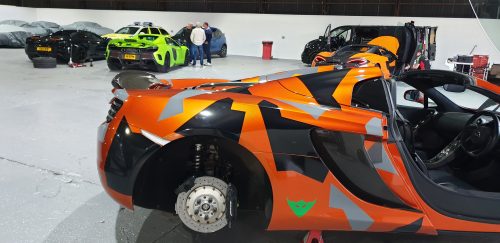 We are proud to continue our support for the owners club and delighted we can help members enjoy their cars with the comfort that if something goes wrong we are here to help, all free of charge.