Our 2020 track support program got going with our first visit to Brands Hatch GP circuit with Greystone GT.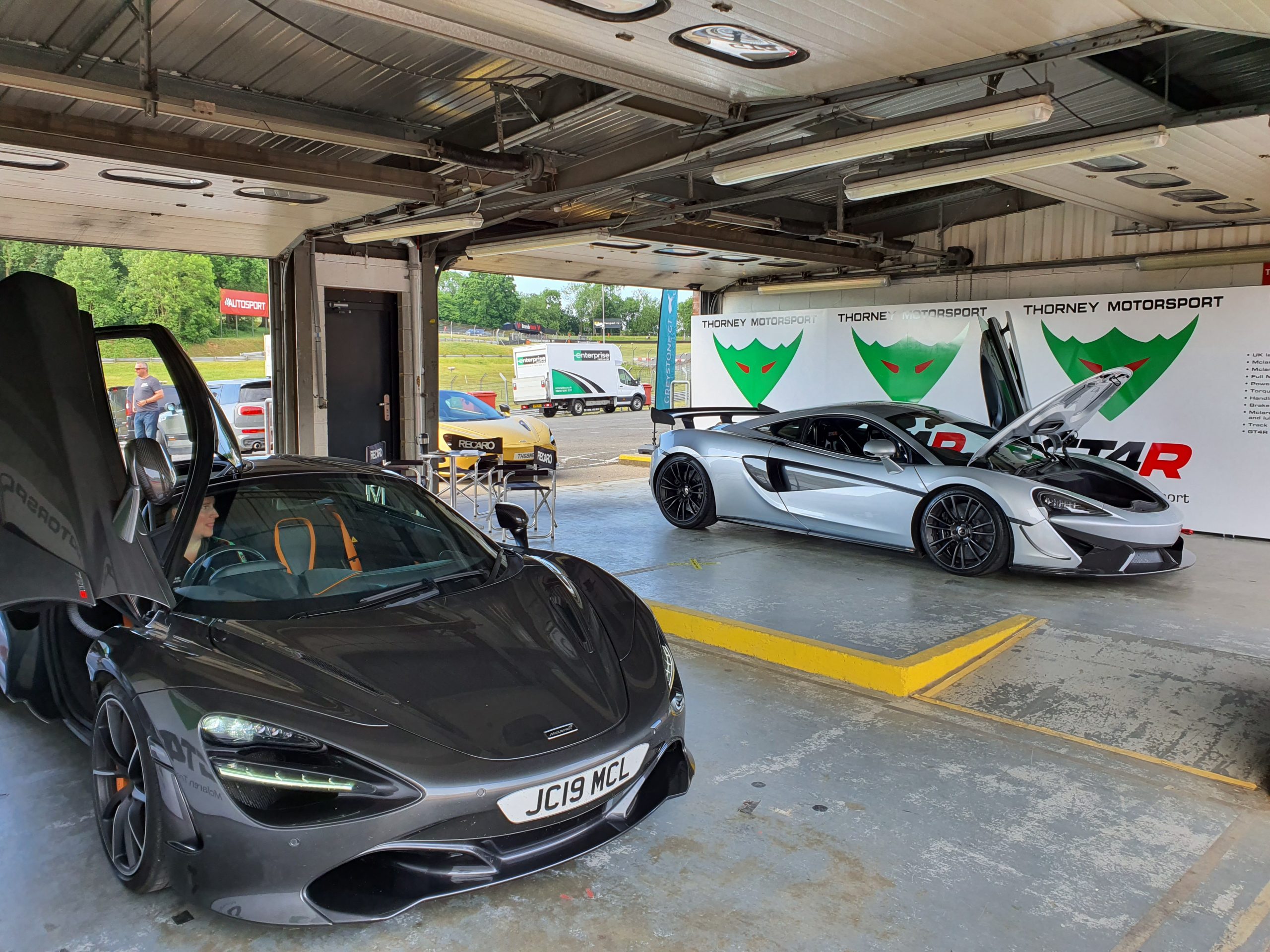 We've been supporting Mark and his great team at Greystone for three years now offering free track support to all owners but especially Mclaren owners with free pre and post track inspections as well as on going advice and technical support.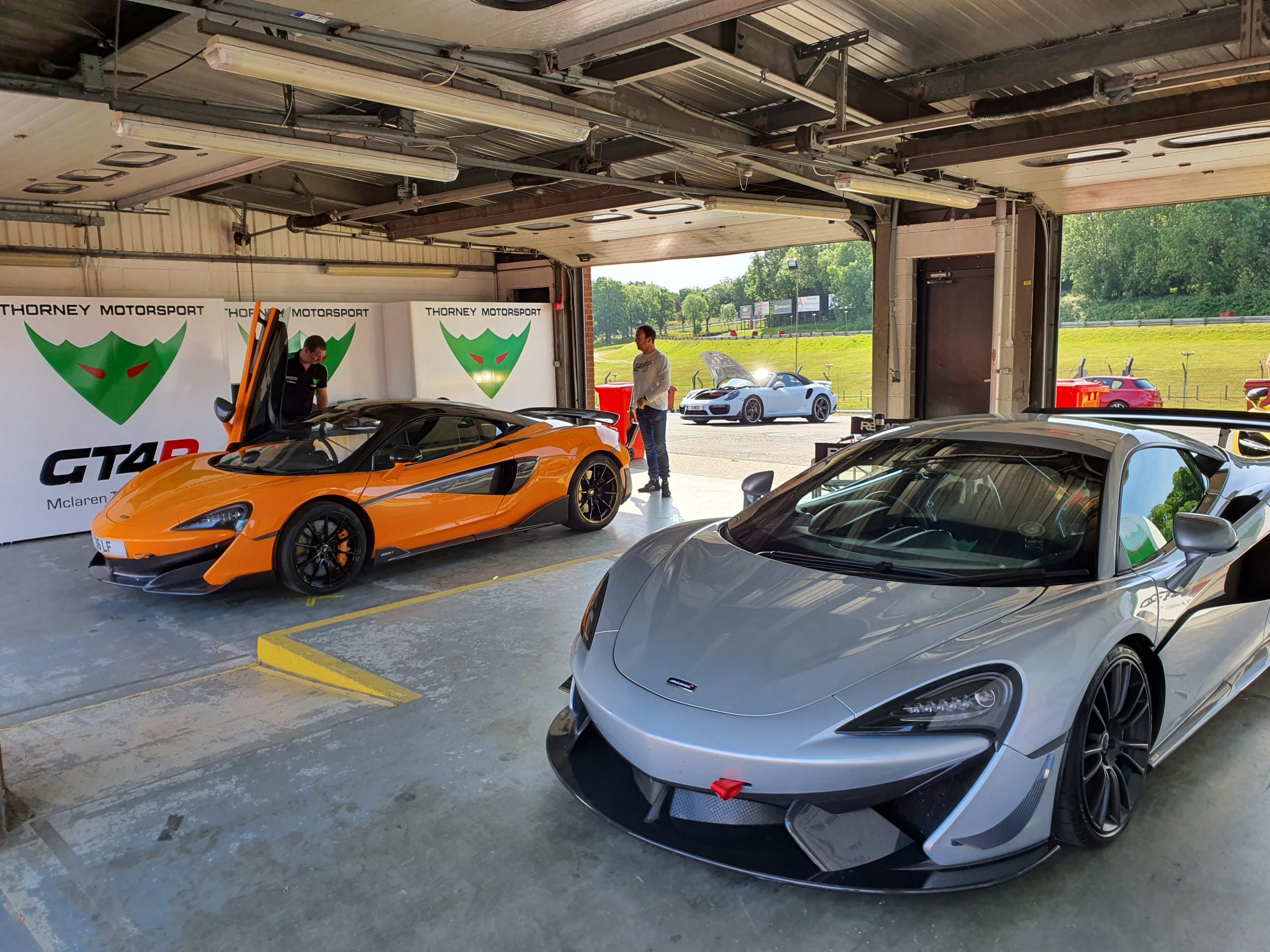 We are also using these events as a chance to show off our new GT4R track car we have developed which is available an an upgrade kit for any Mclaren sports Series model comprising upgrades to power, brakes, suspension, GT4 wing, GT4 splitter, cage, race exhaust, carbon seats and harness's.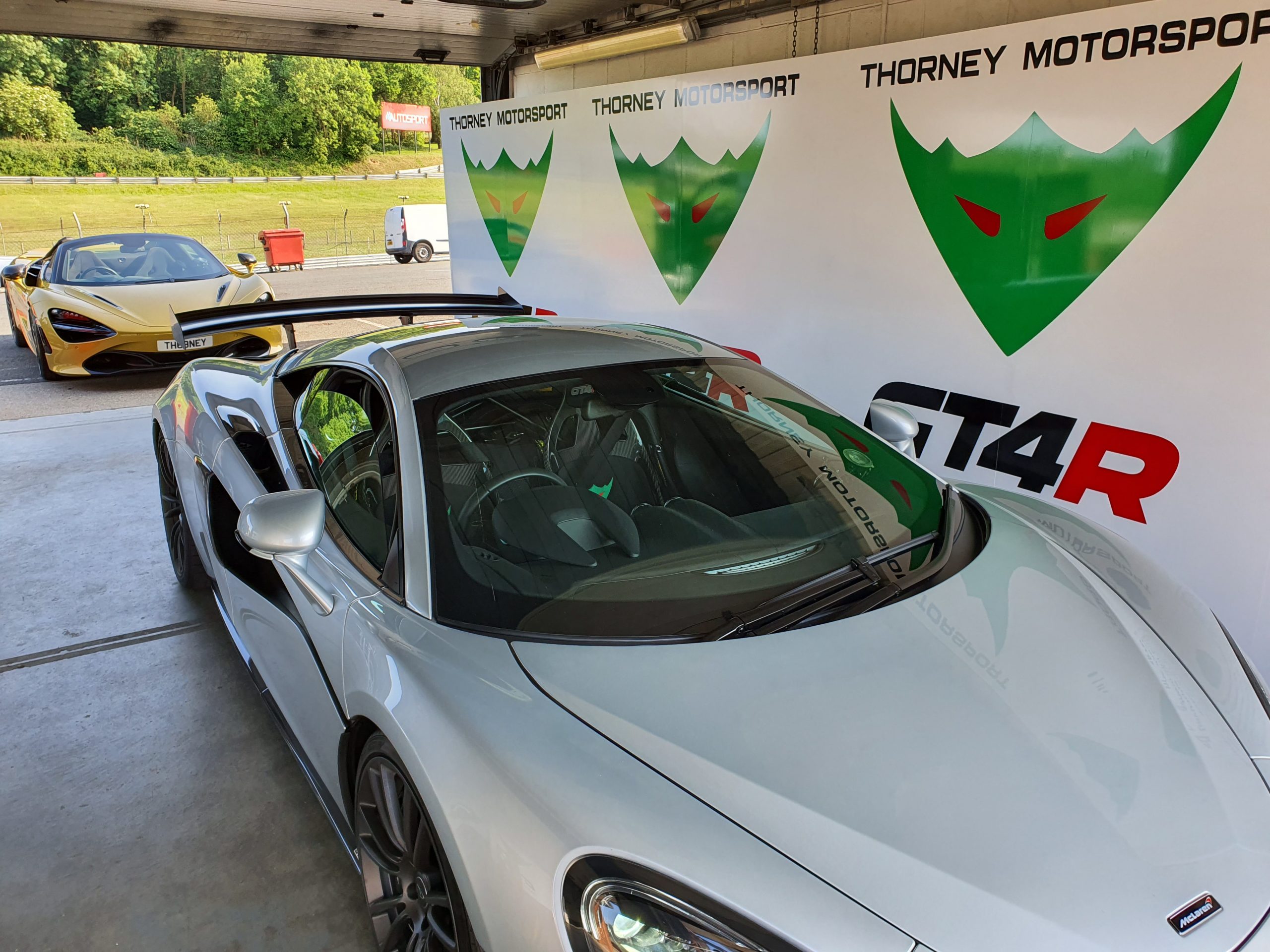 The new social distancing rules meant we cant do passenger rides but its good to let me people see and of course we get to show it off on track.
This time we didnt get much chance, first track day of the year and a very dusty track meant we had a few cars to sort out after trips to the kitty litter, no real damage thankfully, these cars are meant to be driven on track and it takes more than a bit of gravel to cause any real issues, both drivers were back on track after we cleared all the gravel out for them.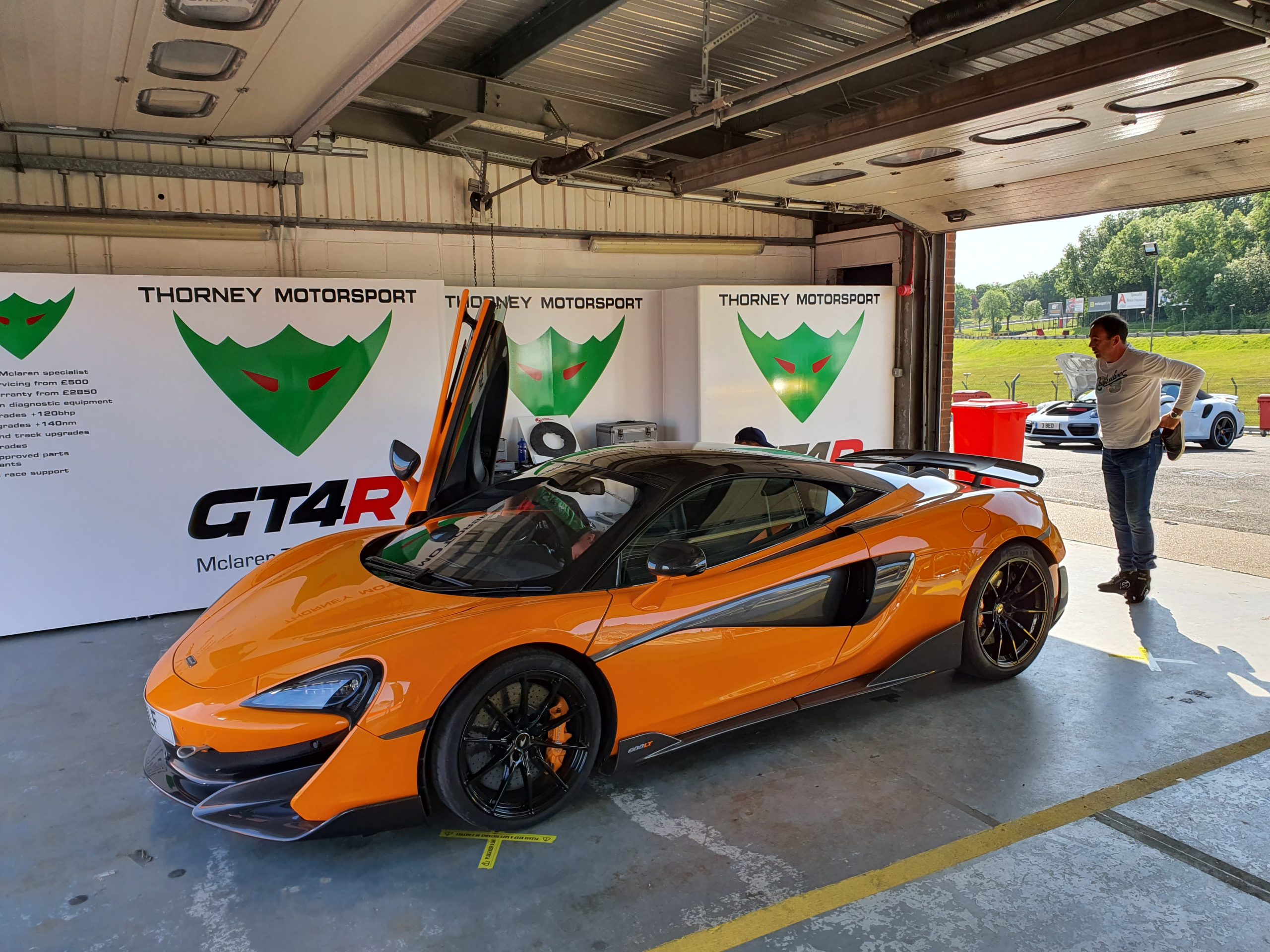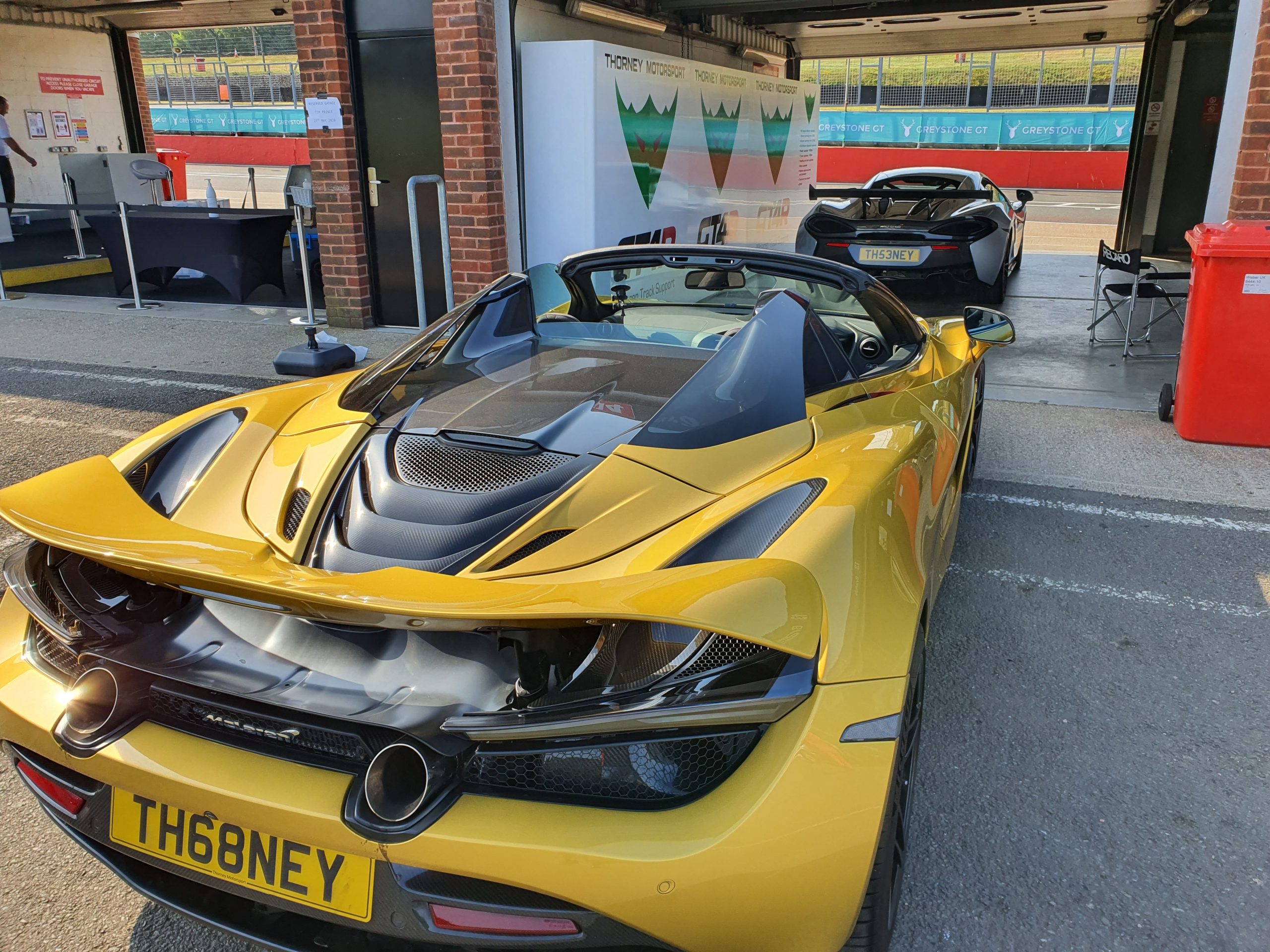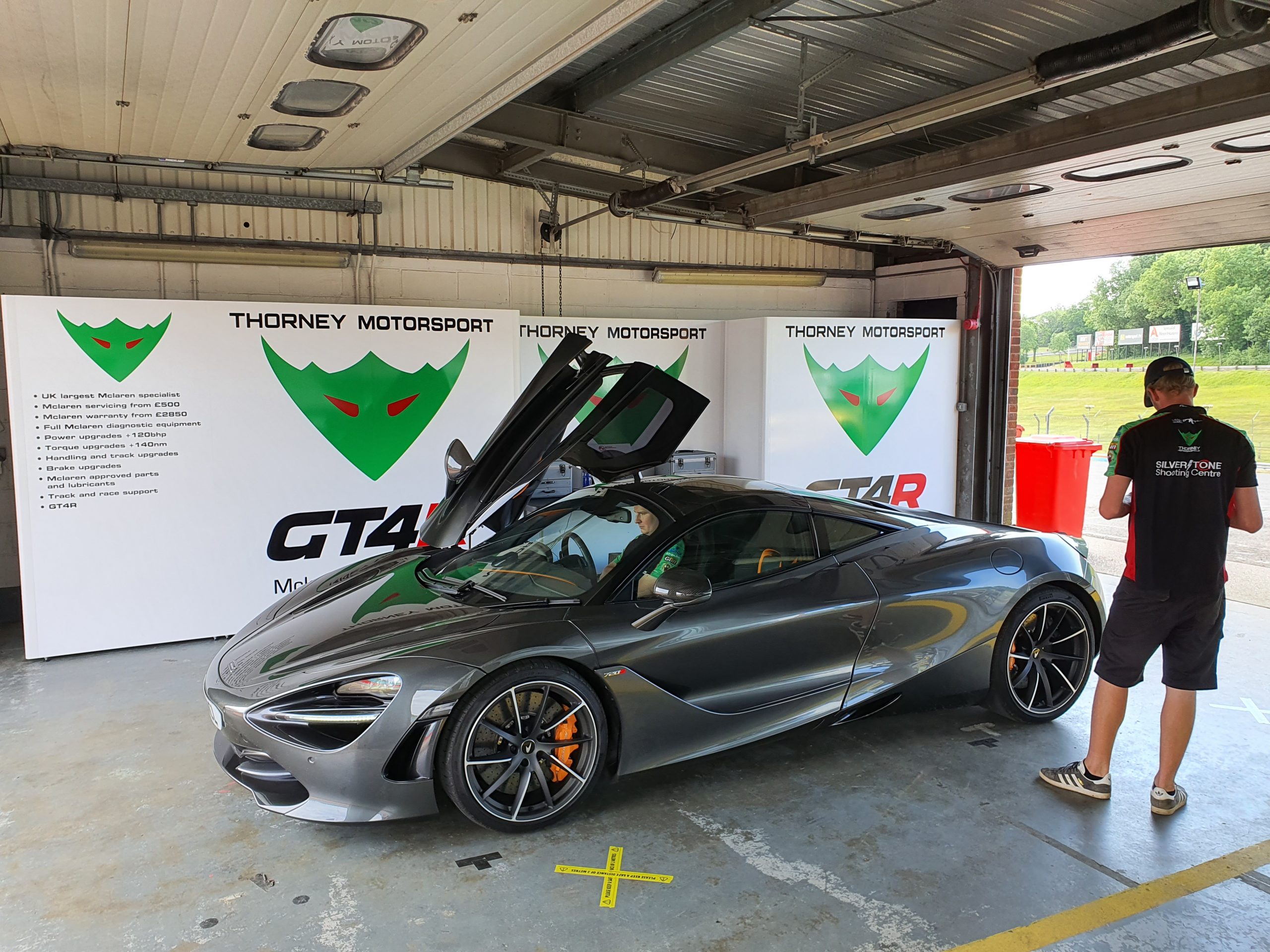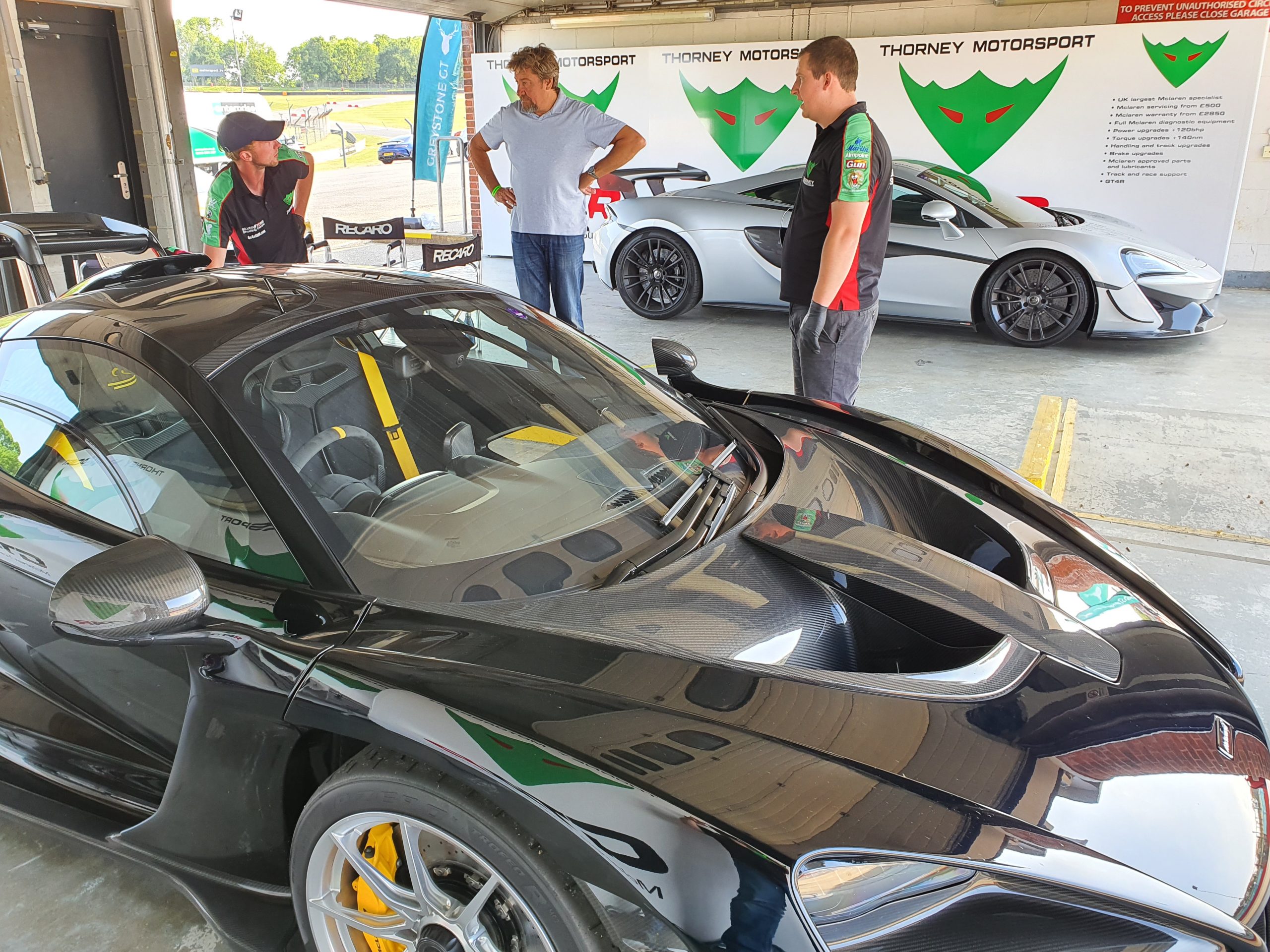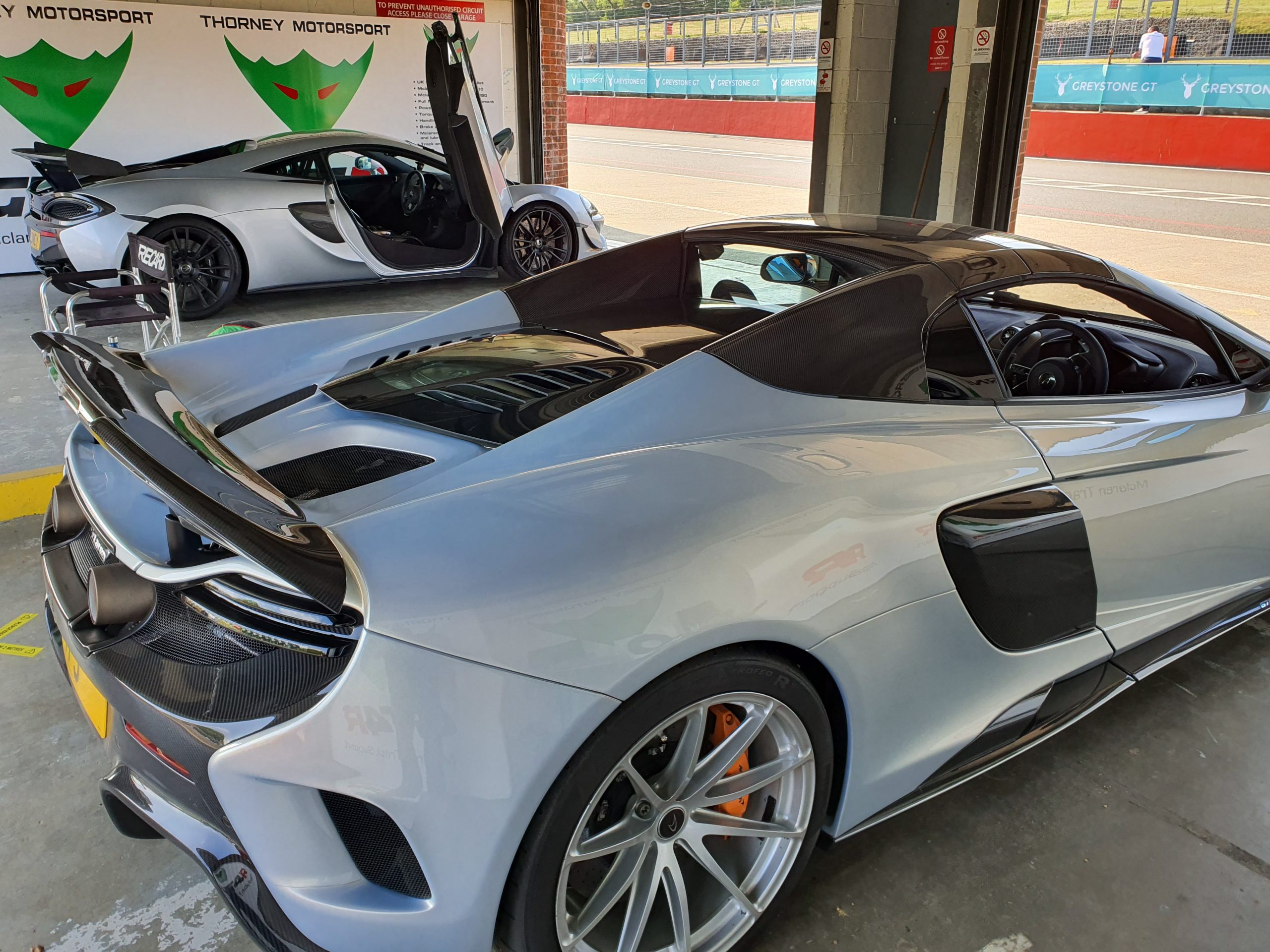 All in all it was a great day, we attended to all the Mclaren owners needs, sorted a few minor issues and for the first time didnt need to top up any oil – owners are all looking after their cars! The few runs we got of the GT4 were enough for us to confirm the race exhaust is fully noise compliant for Brands Hatch and it passed Donington last year so we are pleased wit that. We need new tyres though, so going to trying something different ahead of the next day at Donington Park. Looking forward to it already.