Well our 2021 season is not exactly having a great start, we seem to be spending more time in the workshop than on track and despite great potential from Callum and the car we arent getting the chance to show it, not helped by the very weird World we currently work in post covid.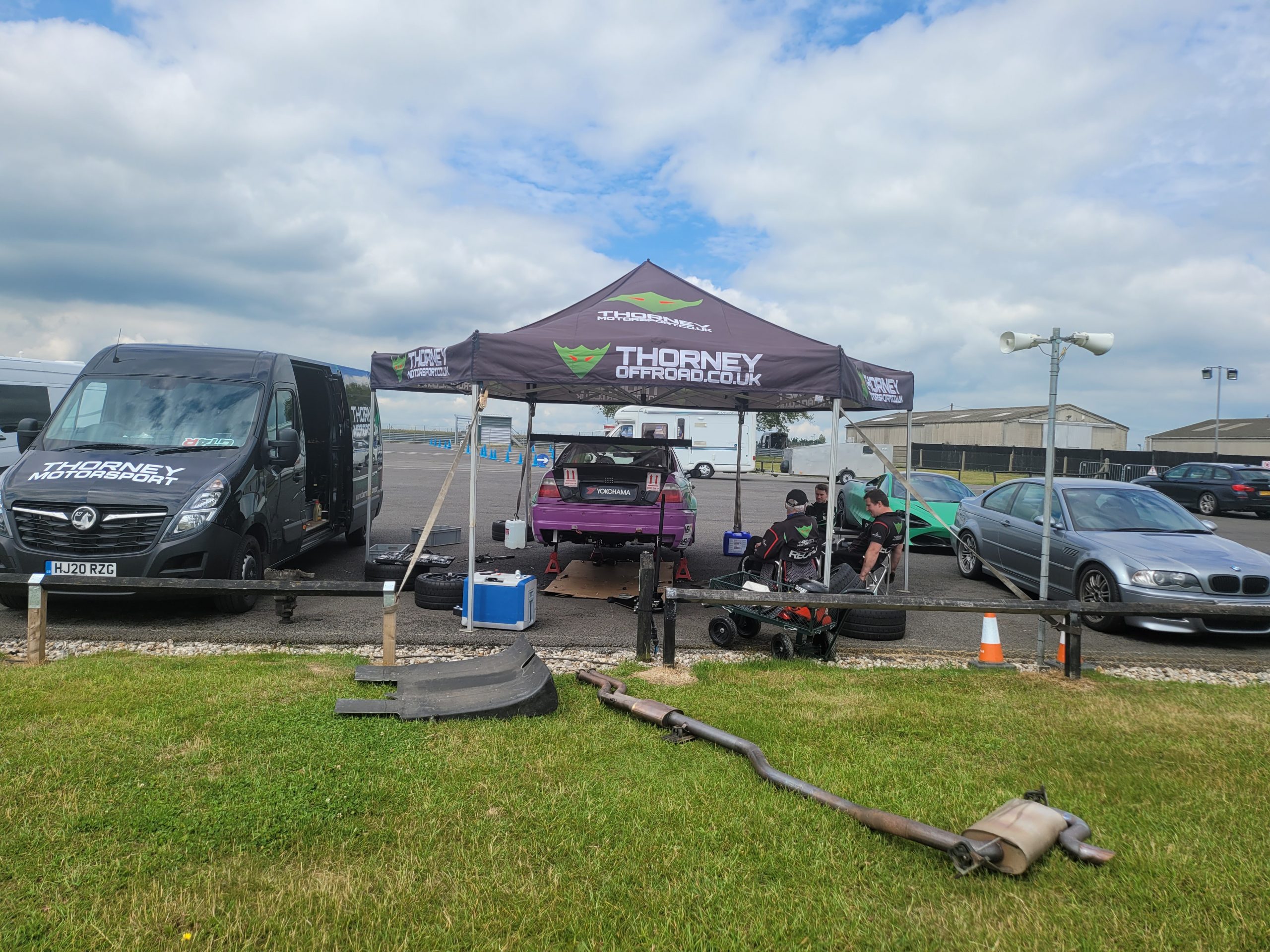 Race 1 crash meant we had to replace pretty much an entire rear corner of the car – upper and lower wishbones, hub etc but we managed to get it done and got out for testing on the Friday before round 2. However within a few laps Callum noted vibration through the car so we set about having a look.
A couple of hours on the deck later and we decided to replace the rear differential, it was fine in the workshop but did sustain the impact from the crash and we had a spare so out it came. Sadly next session the vibration was still there so it meant the driveshaft was also damaged (it was the only thing left we hadnt replaced).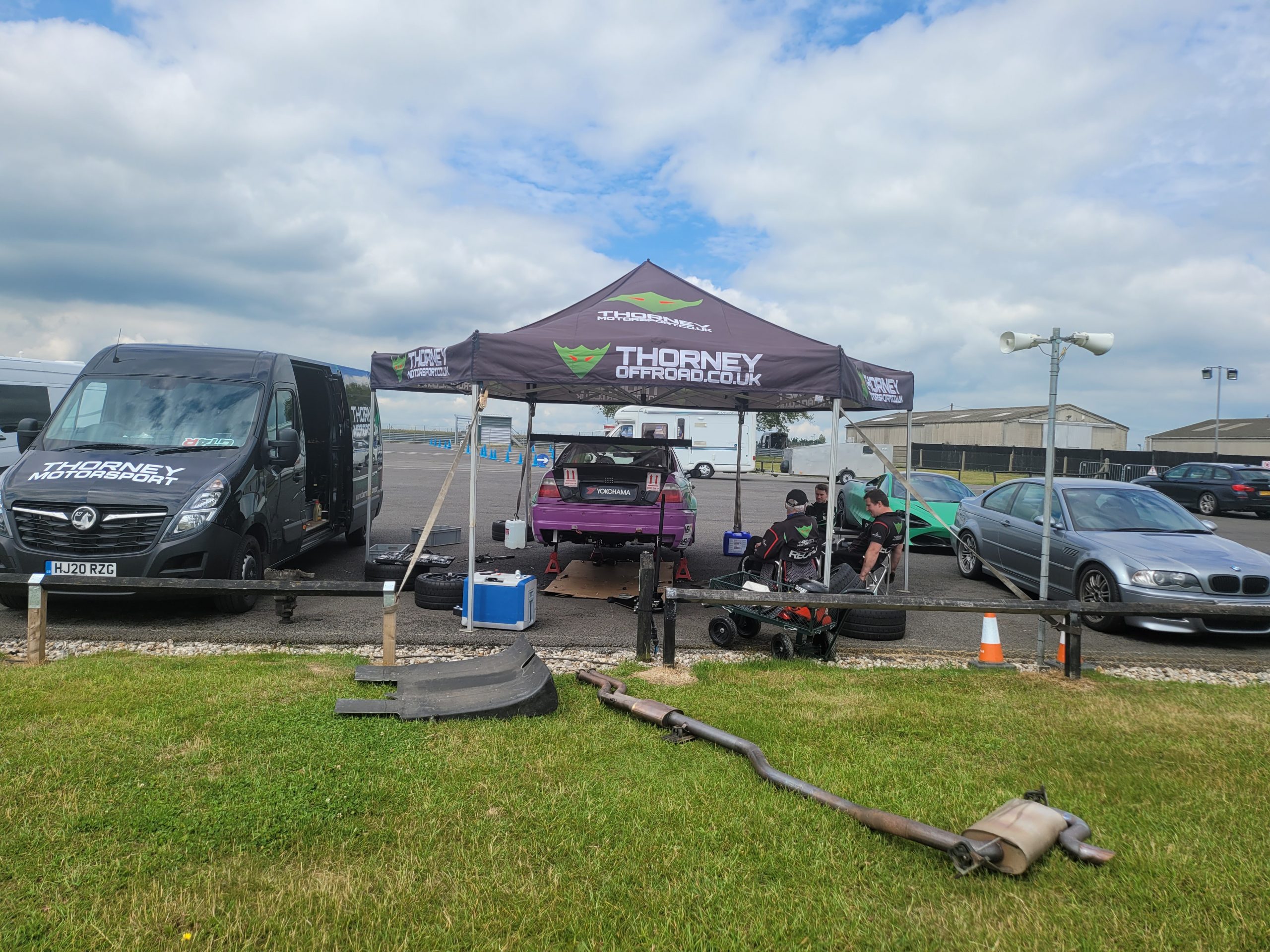 The decision was made to race anyway, the vibration wasnt bad enough to hugely compromise the cars drive and hadn't got any worse in testing so we thought it was worth the risk which fortunately paid off with Callum driving a fine race to come home 4th in class improving on his 6th place qualifying.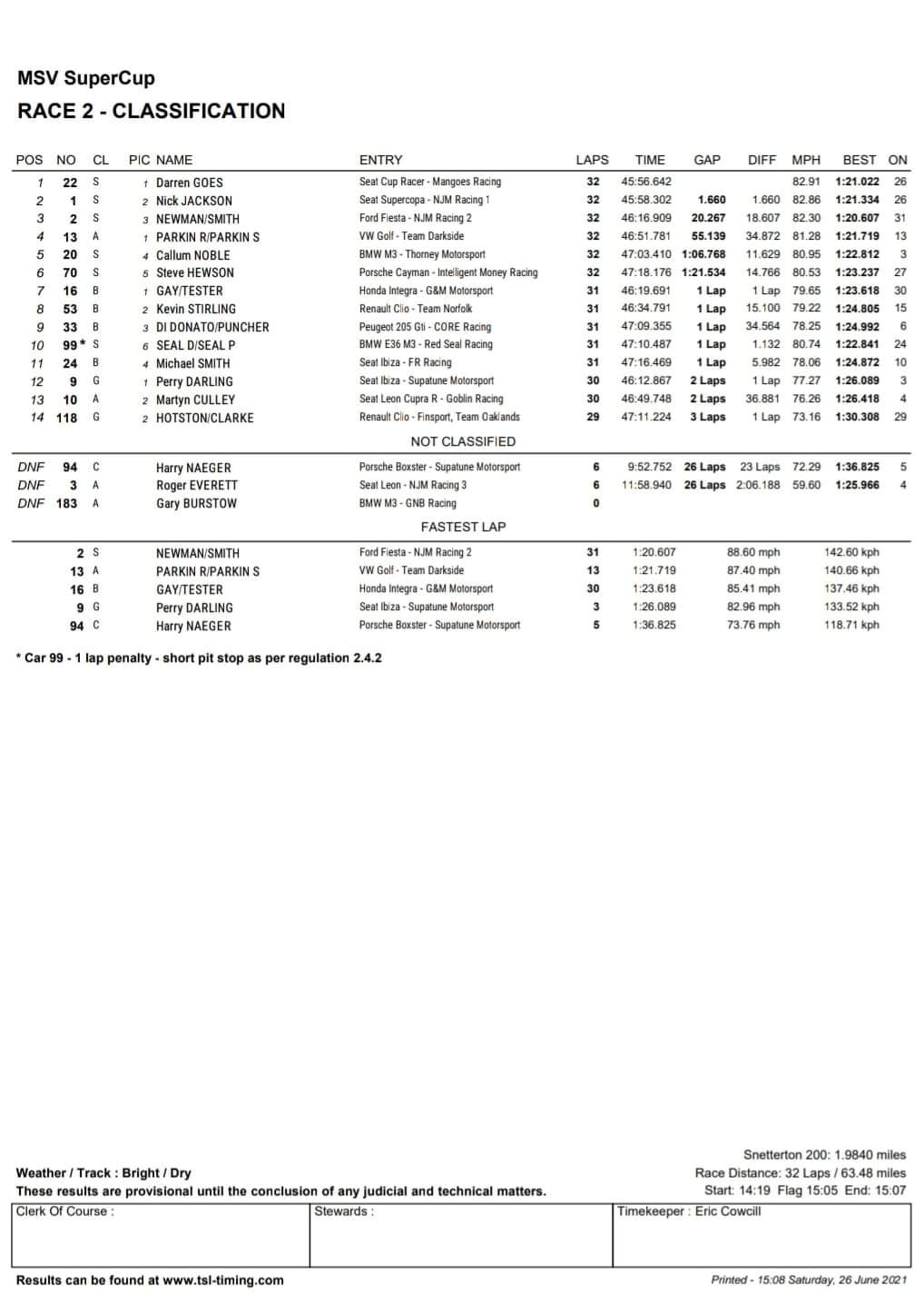 The race itself was pretty entertaining, Callum got a poor start as he was trying to protect the driveshaft from further issue and dropped back to 12th place but showing some great driving in traffic got back up to third place only losing back to 4th in the pitstop change so all in all great result for a race that perhaps shouldnt have happened for us.
Back to the workshop now, sort this vibration and shrug off the legacy of the round 1 crash!