By John Thorne – Wed, 03 Apr 2013 05:30
Much has been discussed (and will continue to be discussed) about the Next Generation Touring Car regulations and how best to make use of them to create the most competitive car. Thorney Motorsport are uniquely placed in building these cars because not only have we successfully build and supplied two cars to another team but we've also been involved in the preparation and chassis work for two others.


Bottom line with all race car builds is budget, the more you have the better it will be however we are (sadly) adept at building race cars cost effectively so we are well able to build a competitive NGTC Touring Car at a cost most other companies will struggle at. NTC regulations state a kit of specific parts must be used in the build, some of these are stand alone and some of these are integral parts of the overall structure, the art form is getting them all to work together.





Any car (subject to TOCA specification on doors, roofline and availability in the UK market can be used as a base model but as all the cars share the same suspension geometry, brakes and even a common engine (optional control engine) the aerodynamics and wheelbase are the most crucuial aspects to consider.
We've written a series of blogs on the Insignia builds here below but if you are interested in a build for BTCC then please contact us.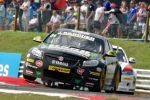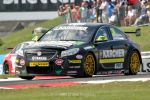 Thorney Motorsport on Facebook