By Thorney Motorsport – Tue, 08 Jun 2010 15:20
With newly branded trucks, cars and team clothing we'vedecided to change our own brand at the same time, we've had the thorns as partof the logo since we started over ten years ago so our new 'devil' logo heraldsour latest update. New team clothing and badges will be available in the shopsoon. The ideology behind the devil logo is explained HERE.
Brand and image are one thing but with racing there is onlywinning so whilst we looked good all of that matters for nothing if you don'twin so we were fired up to give a good first impression.
With a lack of decent testing at Snetterton, and Oulton Parkbeing a tough track to learn quickly both Stuart and Alex took advantage of afull days test on Friday with the result that we were able to make some subtlechanges to both cars to maximise their grip advantage over some of the othercars. As a result qualifying went well, Stuart got pole from Churchill but Alexsuffered a little coming in 8th not having many clear laps.
Race 1
With the drivers acting as bookends inClass A (Stuart in pole and Alex in 8th) we had mixed feelings, Alexneeded to get a good run to get up the field and Stuart needed to keep everyonebehind him, as it turns out it was a simple race, Kevin George stuck his Corsaso far into the barriers early in the race that after a short period behind thesafety car the race was red flagged with the results reflecting the grid –Stuart win, Alex 8th. Whilst its nice to get an easy win thefrustration that Alex never got the chance to climb the field as we expectedhim to do did make it a little strange, Stuarts win certainly helped hischampionship standings though. Kevin was fine, although his Corsa looked alittle mangled.
With the Sunday off (quiet day) the team spent the dayorganising team photography for the new team and then watching the Redbullspunt each other off (we're still arguing who's fault it was!) in Turkey so it was almost relaxing.
Race 2
Another mixed bag for the team. Alex did as we'd expected inrace one, he clawed his way up the field to finish 4th which was anexcellent drive but Stuart got off to an awful start which let Churchill sneakpast and whilst he stuck to his bumper Stuart never got the chance to challengefor the lead. Racing was good though with battles all through the field and theClass A changing position down the field with regularity. The second place forStuart was a good haul of points though and Alex did his championship no harmwith another 4th.
Race 3
Final race of the day and to be honest both drivers lookedand felt a little tired. The reverse grid mean both Stuart and Alex gotrelatively poor grid positions and both got stuck behind other cars from thestart.  Craig Currie in one of theNissan's got off to a flying start and never got challenged as the rest of thepack squabbled lap after lap resulting in slow lap times. Alex had a race long fight withthe SEAT of Dan Malone and the Nissan of Jethro Bovingdon but had to settle fora disappointing 7th, was certainly an active race with a total of 5drivers called up to race control for contact. Stuarts race fared a littlebetter, Churchill got past to try and chase down the Nissan but Stuart had tosettle for 4th, not bad to add to a win and a second place in theearlier races though.
The next race weekend is Pembrey where everyone will be able to watchlive on TV on June 27th.
The Dunlop Great & British will be on Motors TV on the following dates:
12/06/10 –  18.00
13/06/10 –  05.02
13/06/10 –  10.30
16/06/10 –  23.25
17/06/10 –  13.30
19/06/10 –  03.06
21/06/10 –  15.30
24/06/10 –  04.05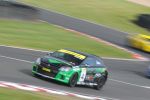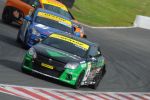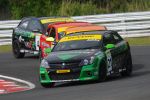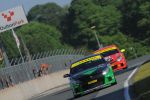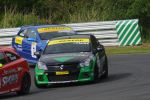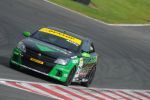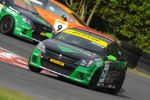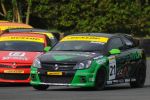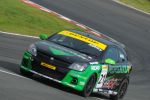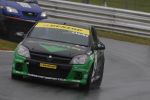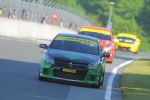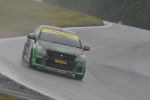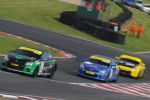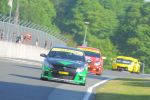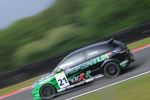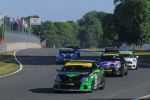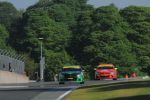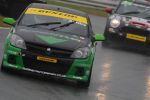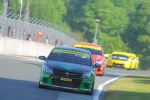 Thorney Motorsport on Facebook