BMW
E92 M3
This is our full track specification car, fully road legal but dedicated for track work. We've build lots of E92 race cars, even more road car conversions so we really love the E92. Full specification includes: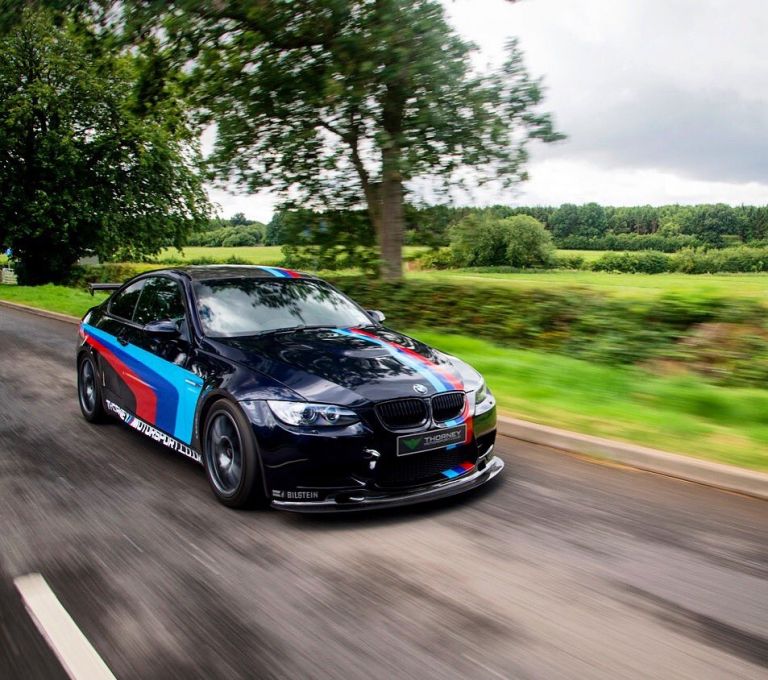 Performance BMW mag liked it
GTS half cage
Bucket seats
4 point harness's
Bilstein Clubsport suspension
Team Dynamics 18/10 wheels
Toyo R888R tyres
TMS wider track – 15mm spacers
Performance Friction disks and pads
Braided brake lines
TMS custom build full exhaust with FIA race cats
TMS stage 2 ECU remap
445bhp at the flywheel
BMW GT4 carbon rear wing
BMW GT4 carbon front splitter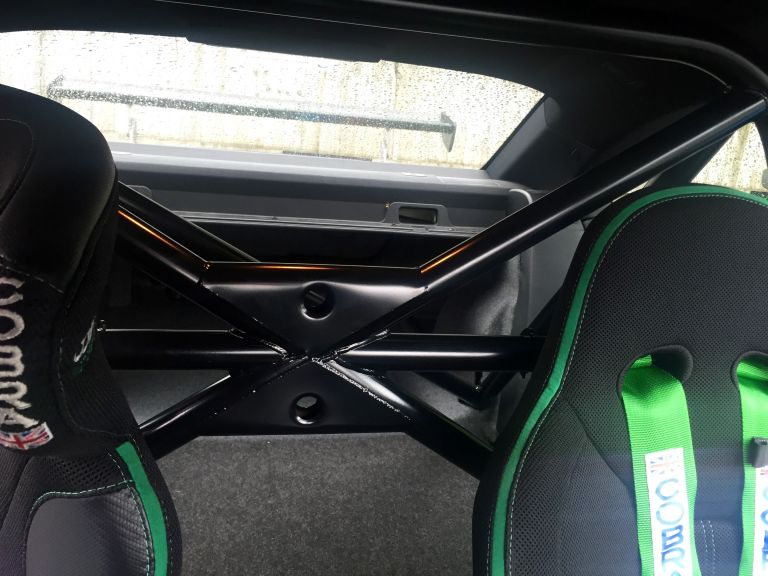 GTS Cage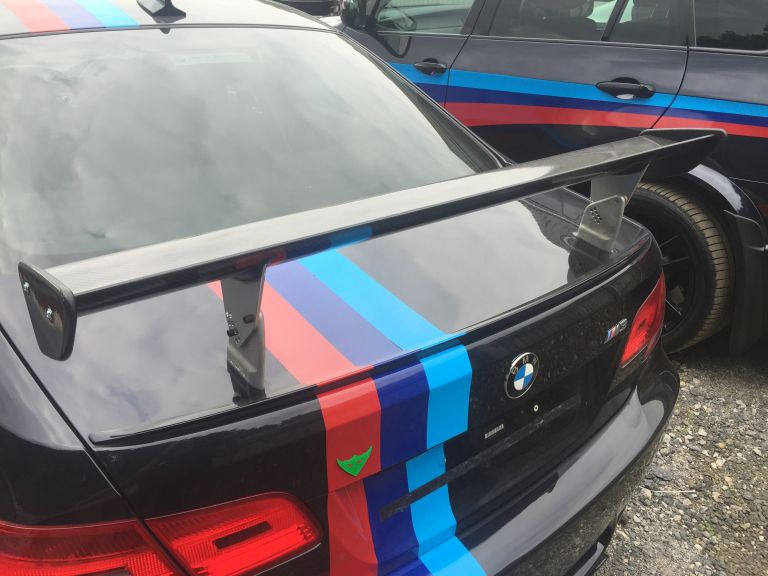 GT4 rear wing


Dedicated track but road legal
if you want to take your E92 on track any or all of the above upgrades are what we would recommend. You can read what Performance BMW thought of the car here:
F82 M4
Two years on the fleet now and the M4 is a gem of an engine in a compromising shell. Power is an easy upgrade, the torque from a stage 2 upgrade easy to achieve and very usable on track but the awkward handling at the rear (entertaining rather than awkward depending on your view) give the car that extra character.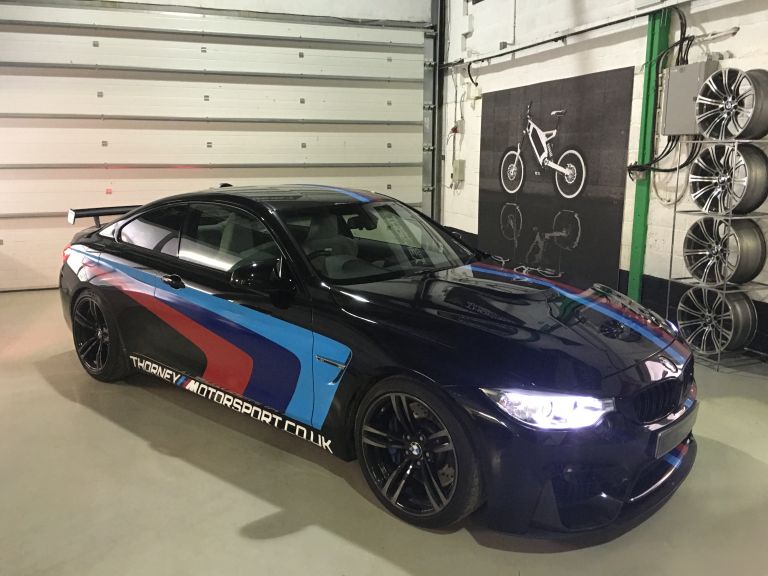 Our showroom
Ours is a road car (some track) so full specification is:
TMS ECU stage 2 remap
TMS custom build full exhaust system – 3″ bore with quad carbon tails
H&R lowering springs
TMS wider track – 15mm spacers
TMS enhanced geometry set up
BMW M Performance front intake and splitter
BMW M Performance rear wing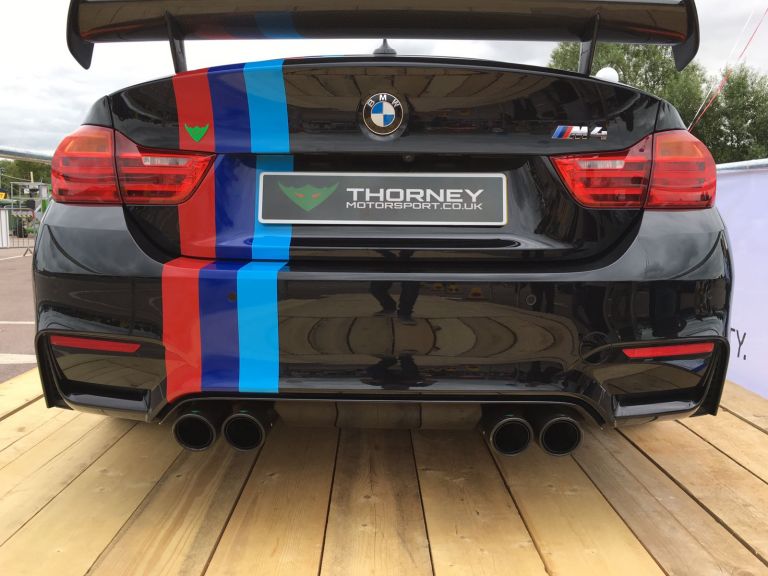 Quad carbon exhaust tips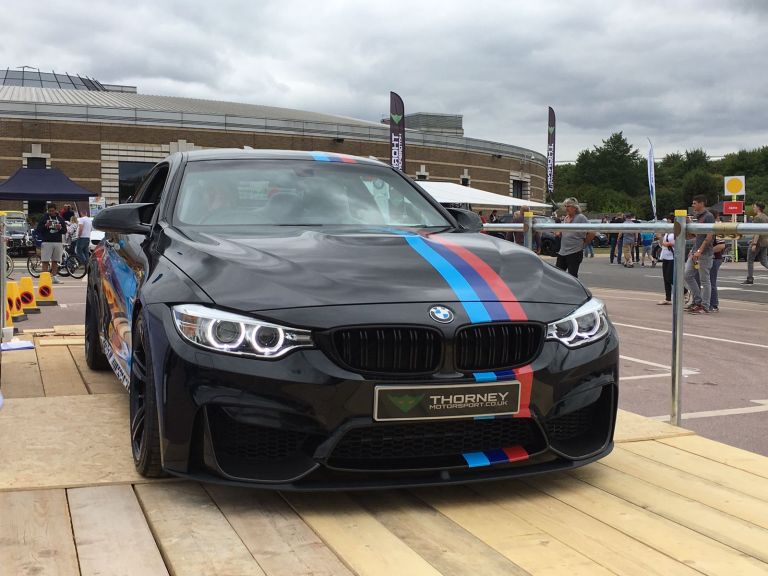 BMW Show
We are extremely pleased with the power upgrades, real gains and massive torque increases but still working on improving the handling.
E70 X5M
We've had the X5M for over 4 years – its that popular but you'd expect that from a 600bhp off roader. Never beaten at Santa Pod (M5's, M4's you name it) and never giving more than 17mpg – you have to love the X5M.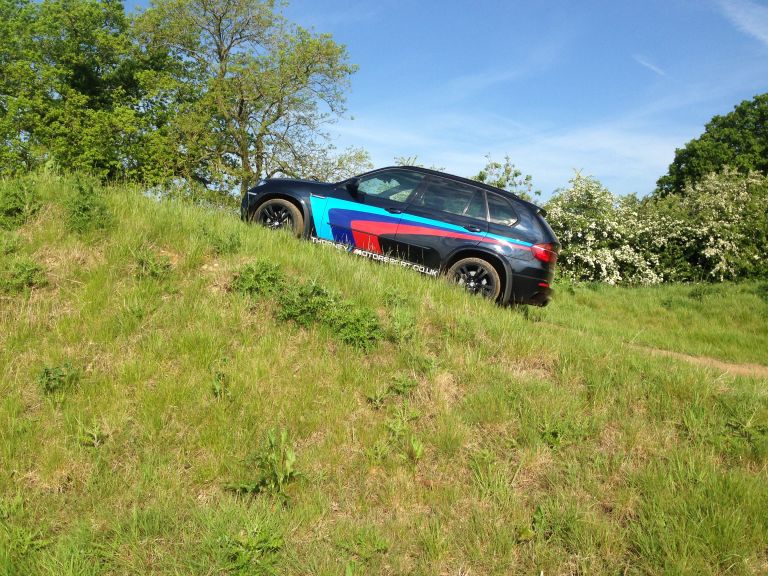 X5M DID go off road
Full specification:
TMS ECU remap
H&R lowering kit with re-programmed air suspension
Wider track – 15mm spacers
TMS custom build full exhaust system with FIA cats and carbon quad tails
All of our cars go on track
The X5M is able to chase down Porsches on track days (Donington Park), beat all comers at the drag strip (Santa Pod) and still take 5 people into the wilds of Wales as our Yamaha race support vehicle. great car.
F16 X6M
Following on from the X5M retirement we went with the X6M. What a car, all the older model X5M was and more. Development continues but thus far we've developed:
TMS ECU remap
TMS custom build full exhaust with FIA race cats and carbon quad tails
H&R lowering kit
TMS wider track – 15mm spacers
BMW M Performance front splitter
Much more to follow and we look forward to taking it on track, where else would you take an X6M?
Thorney Motorsport on Facebook