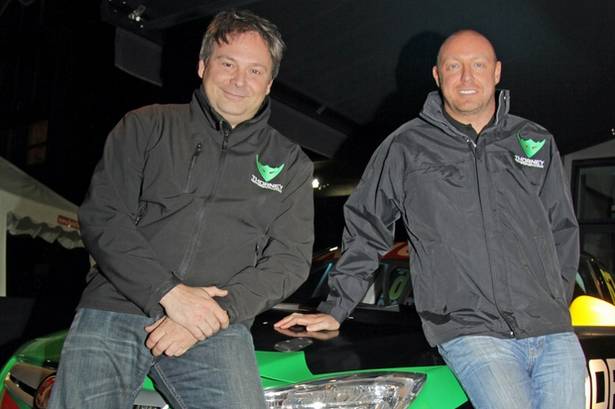 Mirror Online will be sponsoring the Vauxhall Insignias run by British Touring Car Championship team Thorney Motorsport.  As we build up to the new season we sat down with team owner and lead driver John Thorne to get his thoughts ahead of what promises to be an exciting, testing season.
Why a Vauxhall Insignia?
Well our road car business is Vauxhall and BMW so it had to be one of those. We already have an extensive racing program with the BMW M3 and we hadn't raced a Vauxhall since the Astra and Corsas we ran in Production Touring Cars so Vauxhall made more sense.
Are you sponsored by Vauxhall?
No, the marketing term is 'supportive but not invested' in real life that means we get no money.
So what about the second car and Rob Hedley?
We are working hard to get it out as soon as possible. Until then we will run with one car with either myself or Rob driving. What impressed me most was his commitment. A lot of drivers are financially well off and that saps their commitment. When you need to raise the money in the toughest financial market for some years whilst holding down a full time job and still concentrate on driving then it's hard not to be impressed.
So no new title sponsor yet for you?
No sadly, it's not through lack of effort or the opportunity that the BTCC offers in terms of marketing but it's a tough market out there at the moment and despite already having more coverage than most of the grid before the seasons already started I guess we need to prove ourselves.
What of NGTC (the new Next Generation Touring Car specifications) then, a good idea?
Overall, yes. The initial build costs are now more than an S2000 but the plan is for running costs to be lower to compensate for that. Time will tell I guess but thus far we are still to be convinced.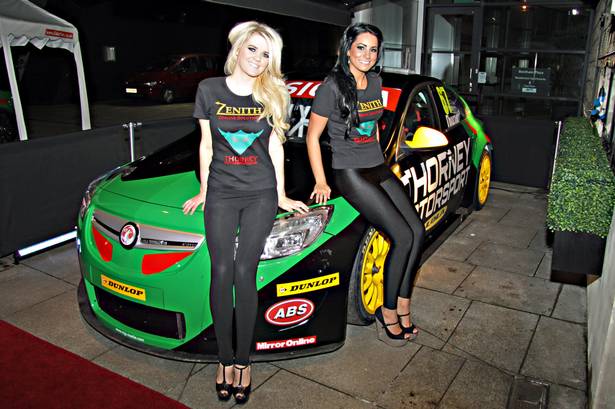 What are your aspirations for the first season?
From an engineering perspective the car can win from the first race, I'm convinced of that. We have worked on this for longer than pretty much any other team and have created what I feel is the best overall package on the grid. From a driving perspective I'm a little more circumspect, I think I and Rob will hold our own.
What are your worries for the first season?
Seriously? Money. The car is over budget and the only reason I'm on the grid is that I've re-mortgaged my house. We need a sponsor and the BTCC/ITV/Mirror deal gives us the most exposure on the grid. The side of the car is currently available.
What about the rest of Thorney Motorsport, is it all racing?
No, not at all. Indeed, if it was we'd be bankrupt long ago. The real business is tuning and upgrading road cars as well as building race cars for other teams and drivers. In Milton Keynes we do good old fashioned servicing and repairs as well so whilst it's not glamorous it keeps us sensible, you're only as good as your last job. We also have a new off-road side with quad bikes and side-by-side buggies that I'm pretty excited about. We have our own off-road race track at Silverstone so that will get some use I'm sure.
And John Thorne behind the scenes?
I'm very lucky in that regard. I have a hugely supportive wife, Esme, who despite being unable to work herself due to a long term illness caused by an accident at work gives me the support I need to carry on in this business. We have two children, Ethan who is 8 and Nyah who is 4 and my one regret is that I see them less and less in the racing season. Fortunately Stingray RV have shown pity on us and have supplied one of their 'gin palace on wheels' for each race this year so I hope to have my family with me for racing this year which will be nice as typically Esme hasn't been able to come due to her disability.
Any last comments?
I'm a heart on my sleeve sort of guy. I still believe that hard work gives the best results even though I'm reminded daily that others may not feel the same way. I used to be jealous of those who had life easier but that was destructive so I've changed to fully accept that what others have or do should not guide how I want to pursue life. I hope I get that across to my kids. Part of me says that our move to the BTCC will break us financially but I'm doing it anyway as life without risks isn't really living at all, it's existing and I can do that anytime. My hope is that we can get the fans behind us as whilst we might not have much money, if we have their support then every race will be a win for us and that will be something to be proud of.
Thorney Motorsport on Facebook