All of our tuning and performance upgrades have to undergo an extensive development process before we are happy to release them for sale, fortunately some of these processes are relatively enjoyable (crash testing certainly isn't one of them) one of these being noise testing for the new exhaust upgrades. Exhaust sound is a subjective thing, what's too loud for one person is not loud enough for another so we try to concentrate on getting the right tone in all applications from cruising on the motorway to flat out on track but through the gears is a good test so we always take a trip to Santa Pod Raceway for final testing.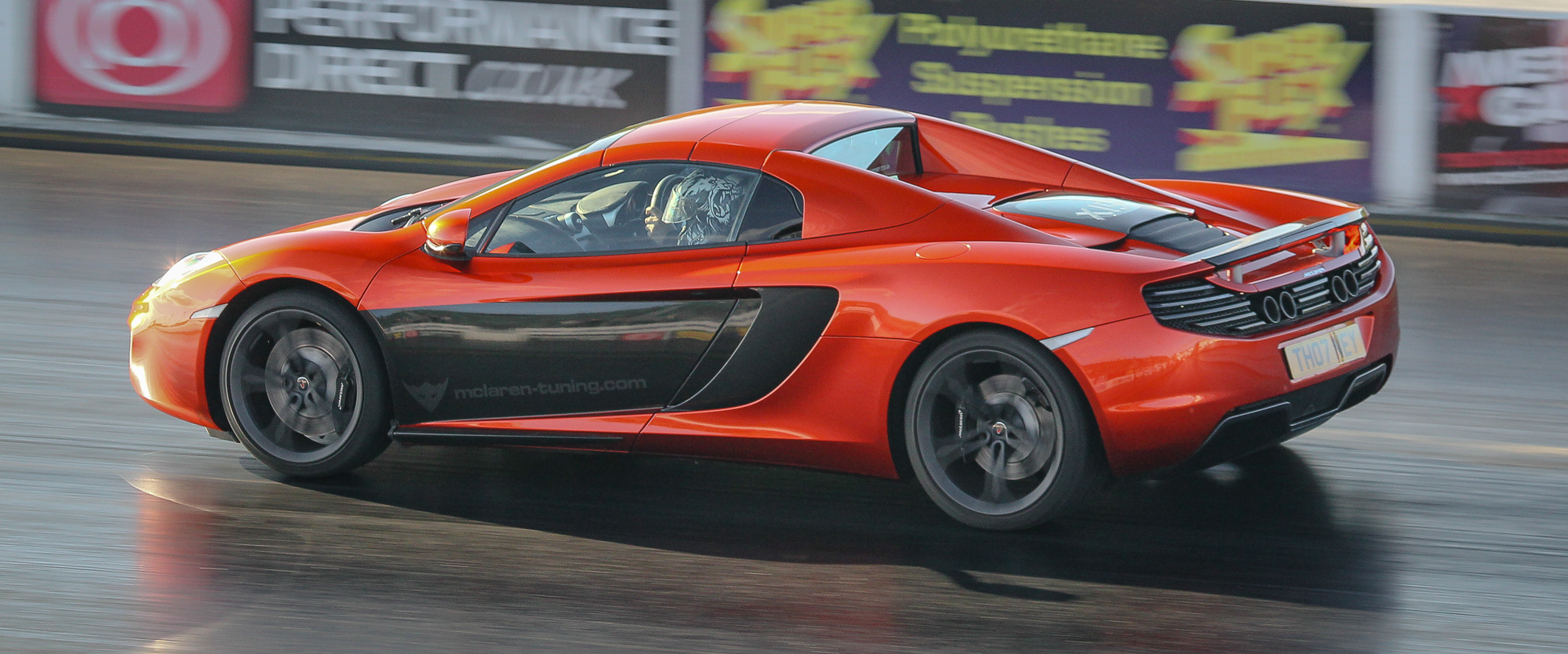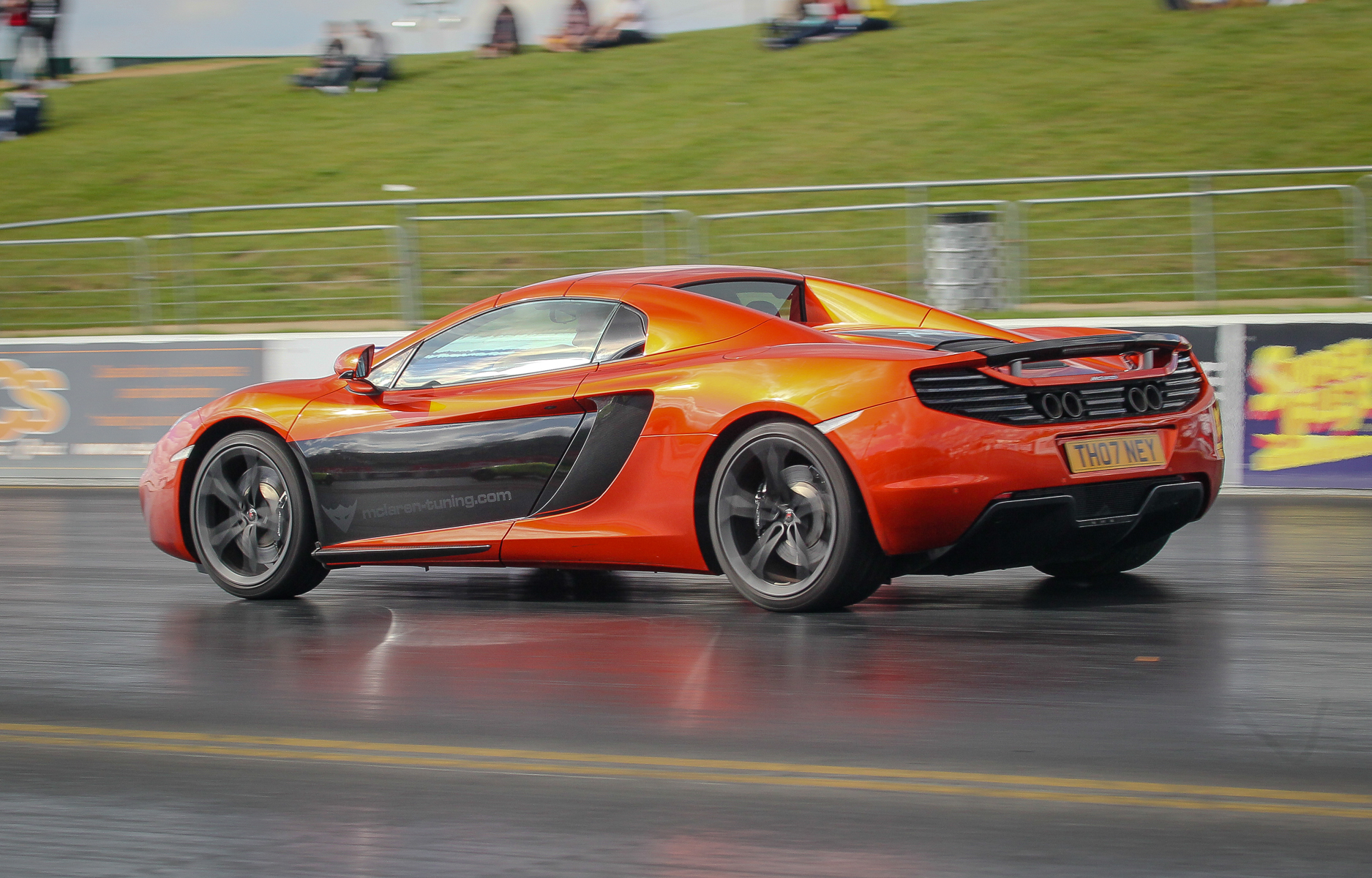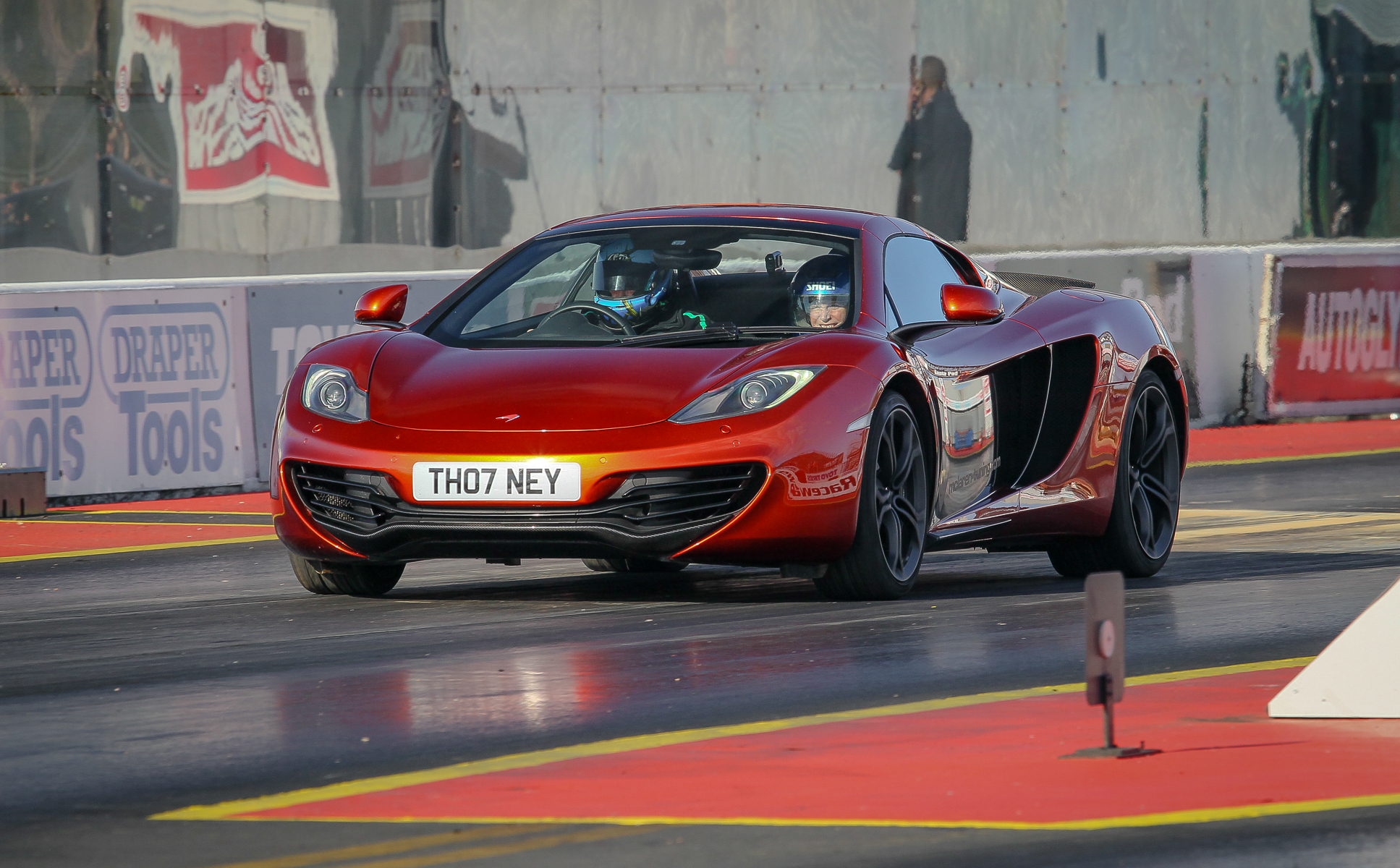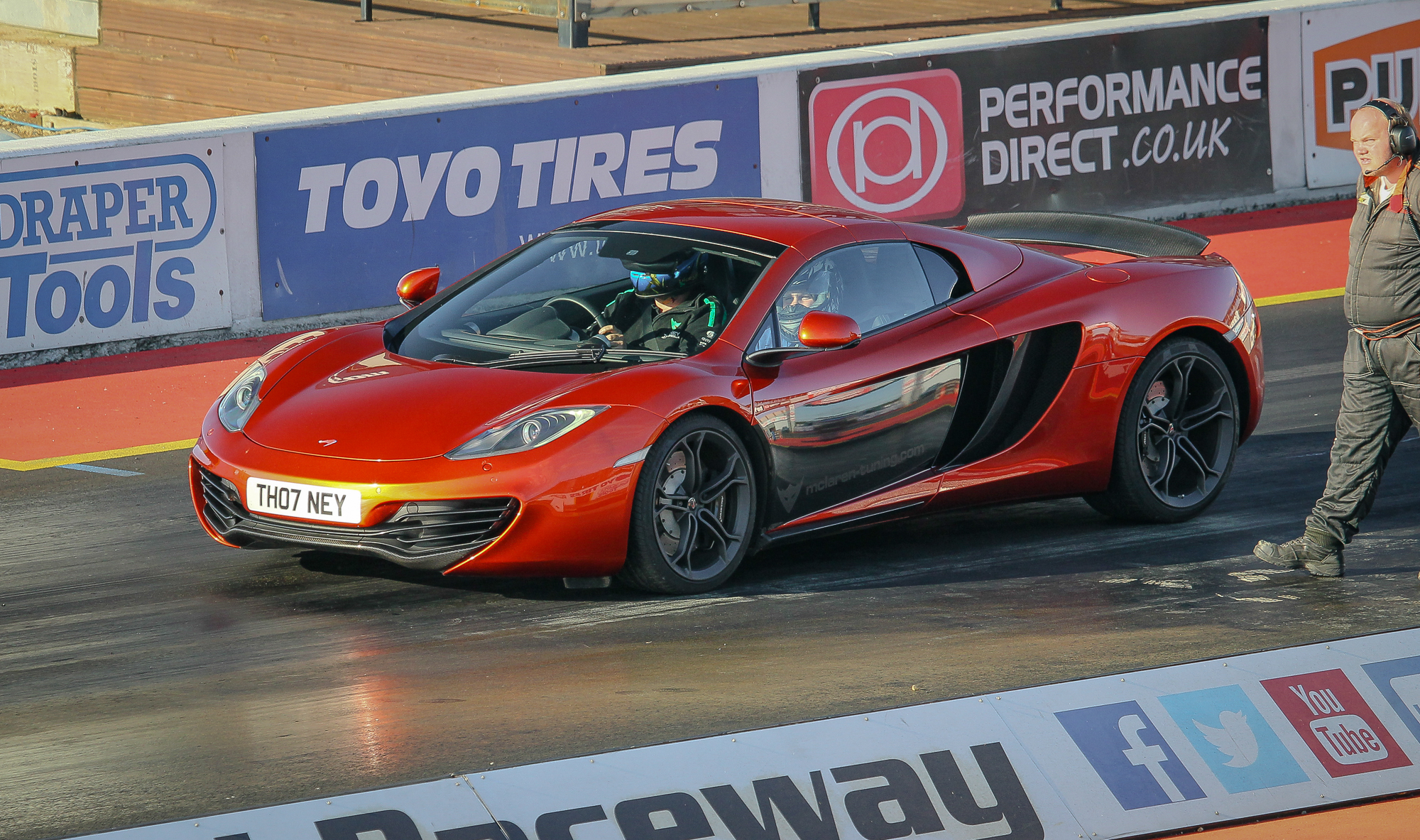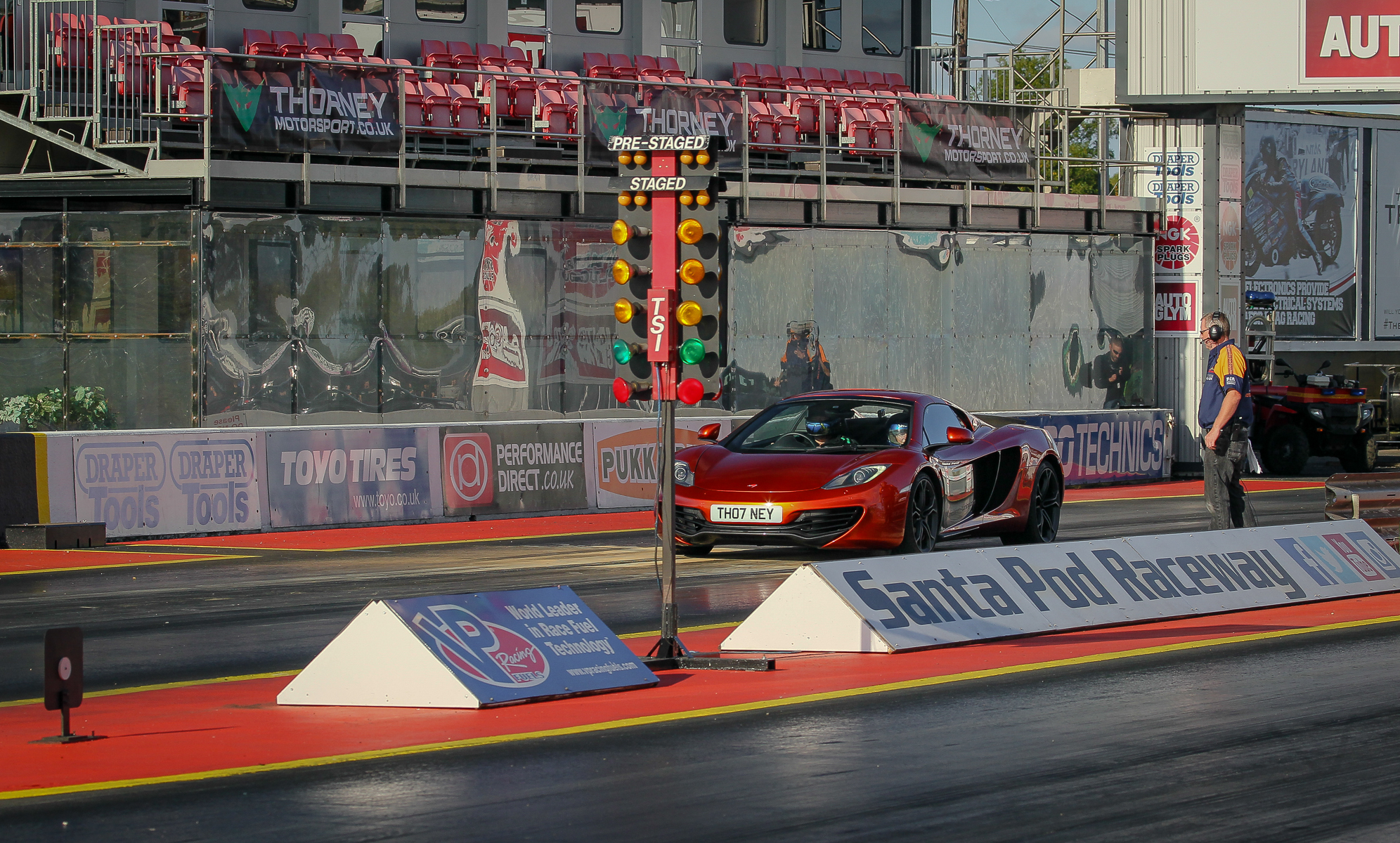 The idea for two runs is to show the sound of the exhaust with all the windows closed but also with the rear window (our development car is a spider) so you can hear the exhaust with one of the windows open, we'd have liked to run the car with the roof down as well but without arm tethers (straps to stop your arms flapping about if you roll the car) we werent able to. The reason for helmets was that the Mclaren was too fast to run without them (the first run was a suck it and see run as there had never been a Mclaren at Santa Pod before so no one knew how quick it would be).
THE VIDEO TELLS THE STORY...
Overall we were delighted with the day, the exhaust performed brilliantly and was universally seen as an improvement visually for the car (including a couple of Mclaren employees who happened to be there), its quad pipe form it is an impressive sight we feel but lots of options for tail rims will be made available. As for the strip? Well, we will be undertaking full performance runs when we decide to release the power upgrades.