A central part of our role with Yamaha is the support of all new owners and drivers of the new YXZ1000R. Our operation and indeed Yamaha's own ethos is that the relationship starts with the car purchase not ends so our role is to support all new drivers in all their competition aims for the car which extends beyond the sale of the car but into race support, parts and guidance and assistance in what is essentially a relatively new sport.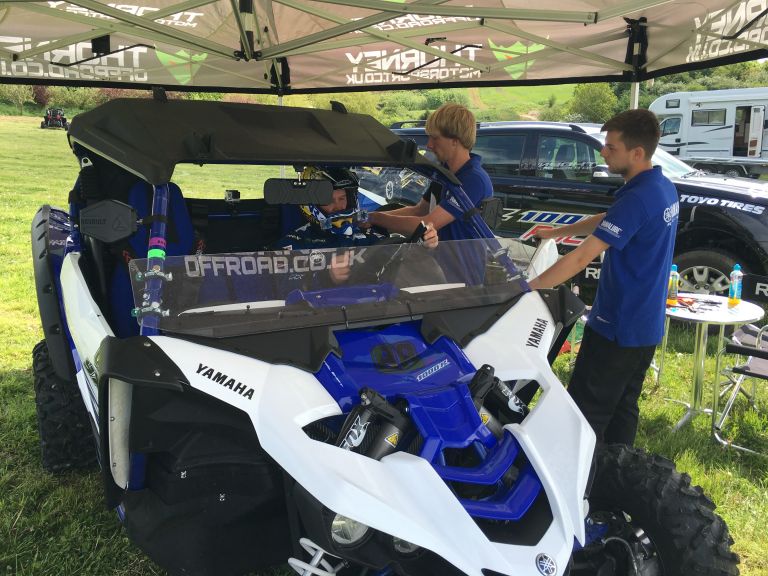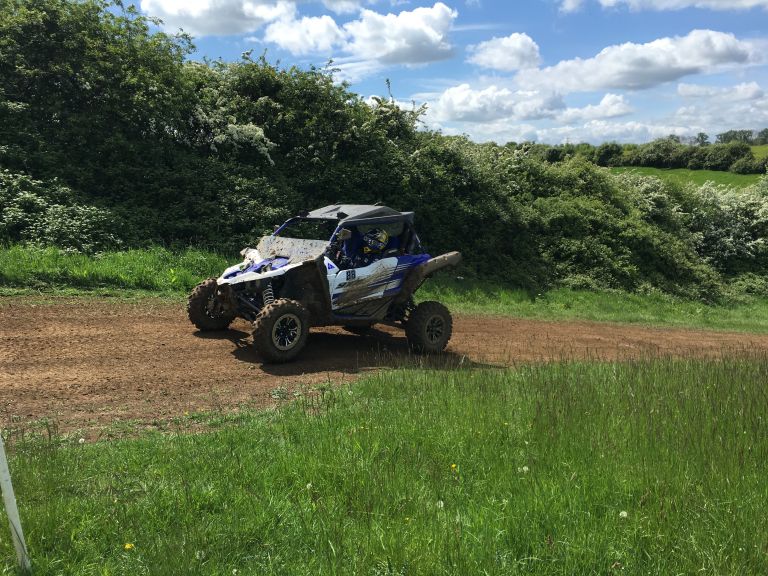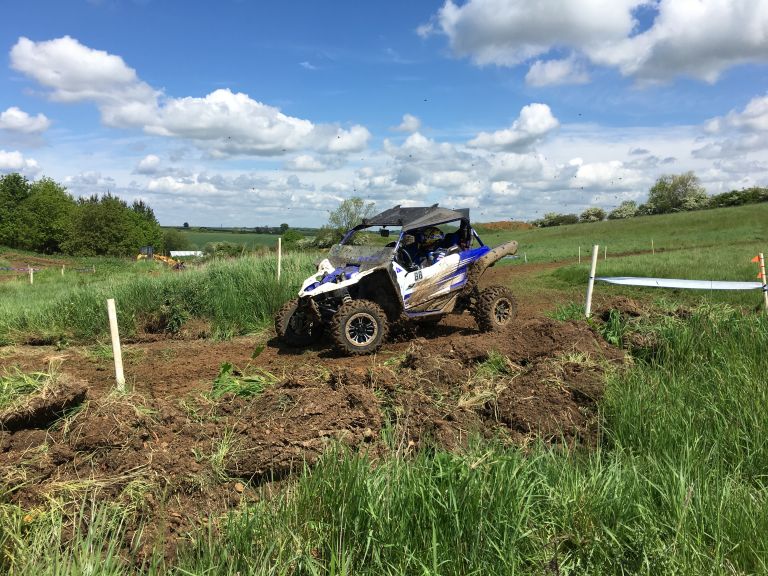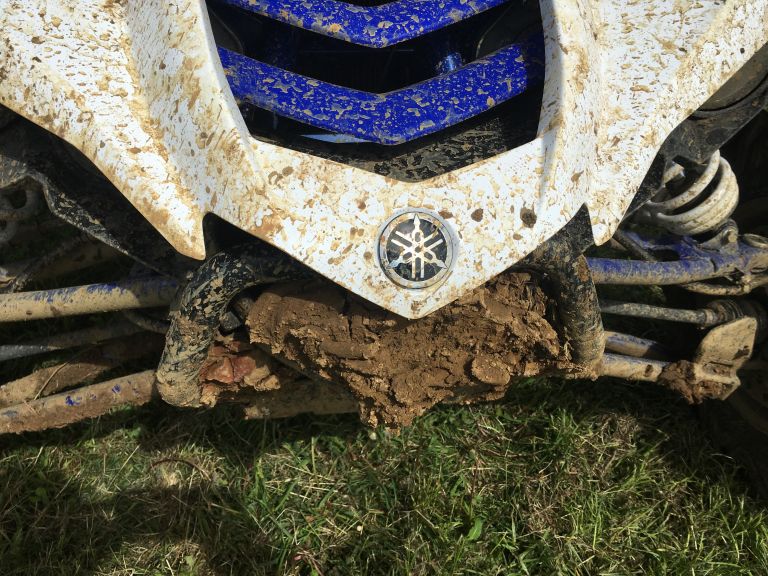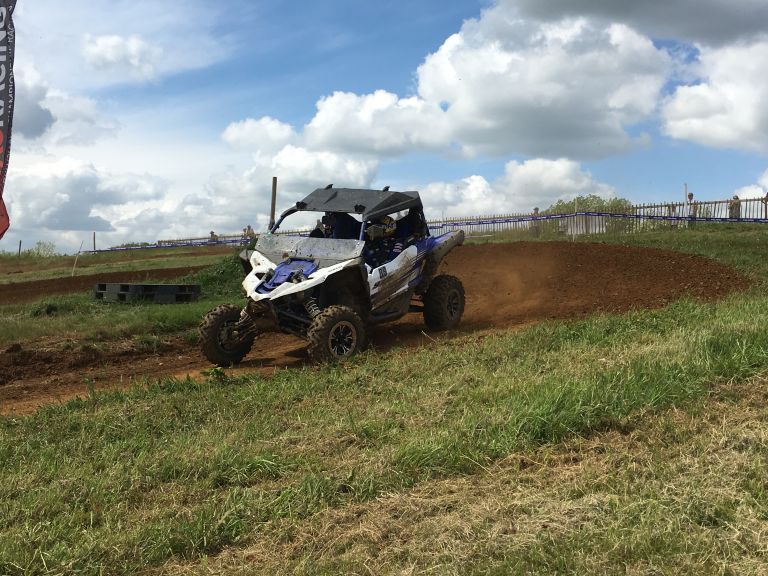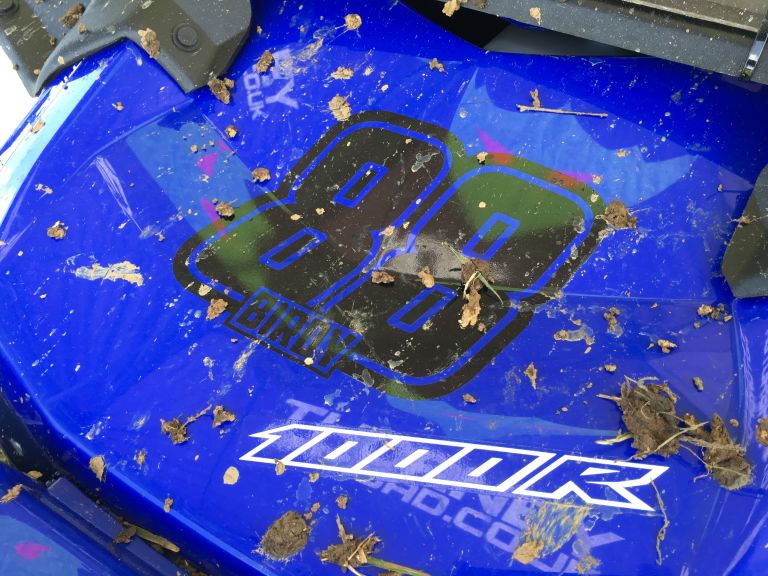 Our 5th YXZ1000R race car build went to Jason Bird, built to the SxS Championship regulations it meant that we are able to run the standard cage and required only minimal changes to get Jason on the grid for his first race.
Jason has some good history in motorcross and his other passion of high speed sky diving (300mph+) meant that he was well prepared for the adrenline side to UTV racing in the YXZ1000R but other than that his experience in the UTV is zero – baptism of fire then for his first race!
John was unable to race one of the works cars in this round due to a back injury (two herniated disks) that he's getting treatment for and with it being Jasons first ever race in a UTV the team came along to support Jason in the preparation of his car and run his mandatory pit stop for him, an important part of the teams role is to support all the drivers in all the championships.
Jasons car also represented another central part of the teams role – that racing a Yamaha YXZ1000R does not need to break the bank in terms of upgrades, his car was pretty much stock, we added the required safety equipment, remapped the ECU and fitted one of our race exhausts (this adds 20+bhp) and fitted our CNC machined spacers to widen the track 13cm but thats it and all of these upgrades are available from any of the UK specialist YXZ1000R dealers. The car ran stock Fox dampers, seats, frame and cage and is pretty much how you'd buy from a dealer, considering the RZR1000 cars he was competing against have for the most part had thousands of pounds of upgrades it would be an interesting comparison.
With the SxS Championship the format is a 2 lap drive around followed by a 2hour endurance race with cars set off at 15 second intervals, the YXZ1000R runs in the 1000cc class against the RZR1000XP. After the 2 lap drive around Jason came back grinning, 'this is going to be fun' he said which is impressive seeing as it was in effect the first time he'd driven the car other than a few laps round his field at home – he was certainly up for the race.
The Race
Jason set off nicely (stalled it but I think that was excitement) and got into a good pace straight away, he had an early incident on lap 3 when he took one of the larger jumps a little too quick and landed the car hard on its nose bending the front bar a little but other than that the race developed without many issue. Jason clearly showed his motorcross experience by picking great lines through the well prepared course and was early on the power coming out of turns which flattered the Yamaha set up nicely.
The race has a mandatory pitstop where we topped up Jasons fuel (not that he needed it, the YXZ1000R is pretty good on fuel usage) and we notice a bit of loose bodywork, however it wasnt an issue and Jason set off again.
As the race continued Jasons lap times continued to improve, impressive as most peoples times were dropping as the tiredness set in but the more time in the car the more Jason got used to what it could. End result was a 6th in class and 7th overall – thats fantastic for someone who's never even driven a UTV before, let alone race one! well done Jason.
As part of the SxS race series there is the chance to go an race in Bastogne for an off road race festival and following Jasons fun in his first ever UTV race we are seeing if we can work it into our schedule to go along, it includes a night race so that alone would be fun to on. In the meantime though, Jasons car needed no real repair work, just a quick check over and out again – just how we like it.