By John Thorne, Team Principal – Thorney Motorsport
15th October 2012
Media Information for Immediate Release
Tony Gilhams team, Team Hard, have today confirmed the purchase of the first two Thorney Motorsport Vauxhall Insignia VXR-R's BTCC cars. The current car will be run at the Dunlop MSA British Touring Car Finals round at Brands hatch next weekend. The team have also purchased the second car in preparation for its final assembly over Winter confirming Team Hard as a two car Vauxhall Insignia team for the 2013 season.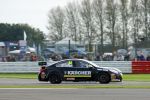 Tony Gilham on Track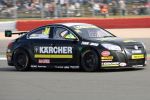 Insignia VXR-R NGTC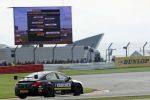 Tony Gilham in the VXR-R Insignia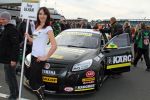 Insignia VXR-R on the grid.

John Thorne, team owner Thorney Motorsport confirms:
"Its always been our plan to build cars for other teams in the BTCC and this first deal is part of that plan. Tony has had some seat time in the car and loves it, so much so that he bought them both so that's encouraging for us and demonstrates that we have built a potentially competitive car."
Thorney Motorsport will be on hand for the final race at Brands Hatch to offer any set up advice the team may need and will continue to work with Team Hard over Winter and into next season with any support they may need.
The future looks busy for Thorney Motorsport, the team has secured major sponsorship partners for the 2013 season with a two car team and is actively negotiating with two other teams to supply Vauxhall Insignia VXR-R race cars for them to race either as sales or lease deals so 2013 could see up to 6 Insignias on the grid.
Thorne continues:
"Its been a tough season for us in terms of racing but our plan was always to develop the car and make it available to other teams, however securing top level partners for next season will allow us to actually race rather than just build race cars so I'm delighted, the BTCC is not the place to be with no budget, this year certainly taught us that."
Thorne concludes:
"It will be strange seeing our first car racing in Team Hard colours and I will admit we are all a bit misty eyed about it as so much heart and soul has gone into the first car, however I'd like nothing more than seeing an all Insignia podium next season, ideally of course with Thorney Motorsport insignias taking the top two steps."
Thorney Motorsport will announce its own 2013 plans at Autosport in January.
Contact:
John Thorne,
Team Principal, Thorney Motorsport
+44 (0)1908 238 798
Tony Gilham
Team Hard
+44 (0)7771 641 732
Thorney Motorsport on Facebook