Thruxton Press Release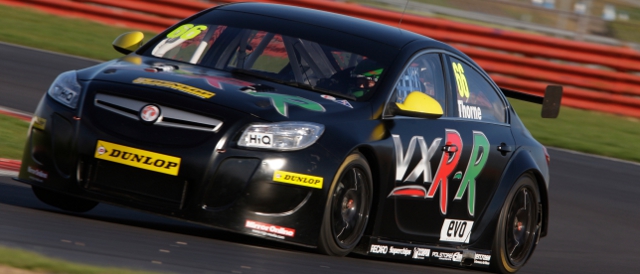 Thorney Motorsport Withdraw from Thruxton Round
Thorney Motorsport will not be entering their Insignia VXR-R for the Thruxton round of the Dunlop MSA British Touring Car Championship in order that further development can be undertaken on the car before next competing.
John Thorne, team principal confirms;
"It is with a heavy heart we have taken this decision but with limited budget we cant afford to both test and race and the car has some fundamental issues that we need to address before competing again"
The car currently has two main areas for concern for the team, firstly to address the lack of rear end grip which caused a spin even behind the safety car at Brands Hatch but also a constant miss fire that Swindon Engines, the teams engine supplier appear completely unable to cure.



Thorne continues;
"The handling issues are really just down to time in the car to properly create a full set up, that needs testing and that needs budget, however the engine issues are really annoying as they date back right to last year and Silverstone and thus far Swindon appear utterly unwilling or unable to cure them, it doesn't make it easy when after each race Swindon come along and take the engine map out of the car preventing from running over 4000rpm stopping you testing until you pay them another £2k fee!"
The team plan to miss the Thruxton round and spend the next few weeks getting test miles on the car to solve the handling issues and decide whether to continue with Swindon or develop their own mapping for the TOCA control engine. Part of this process will include some other drivers in the car to widen the available data and feedback.
Thorne concludes;
"BTCC for us a long term commitment so we are looking at this as a re-group and come back out fighting. Some of the issues are just down to lack of development budget and some are just frustrating as they are outside of our control but no-one said racing was easy so we are a long way from giving up yet"
The team are now planning a series of tests to develop the car and hope to be out racing again from Oulton Park with either Thorne or second driver Rob Hedley at the wheel.
Thorney Motorsport on Facebook