Media Information For Release January 13th 2016-01-07
Yamaha announce the UK's first full factory backed UTV race team
Working with recognised UTV racing operation, Thorney Motorsport, Yamaha have launched the UK's first dedicated, factory backed UTV race team competing in selected UK and international races for 2016.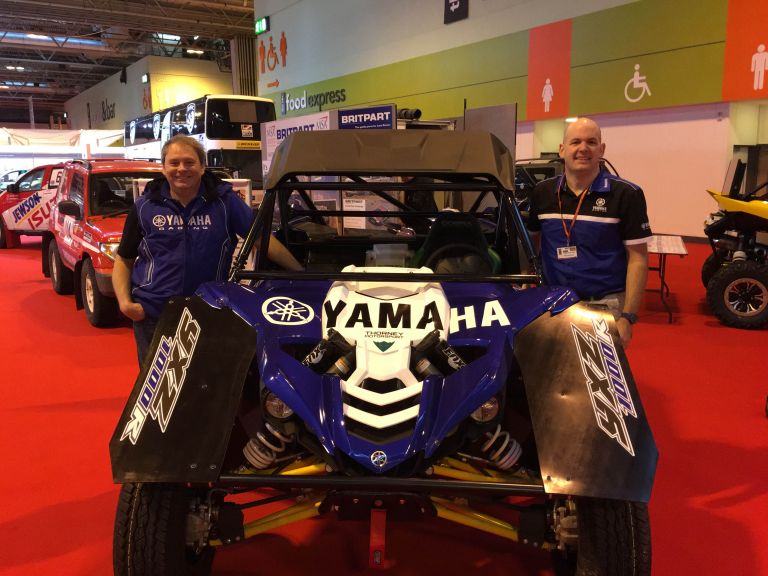 Central to the racing plans are a pair of Yamaha YXZ1000R UTV's competing the MSA Britpart British Cross Country Championship, one car to be driven by Thorney Motorsport owner and team principal John Thorne.
Thorne has extensive race experience in the UK UTV racing scene having successfully competed at a National level in both a Polaris RZR and Arctic Cat Wildcat as well as developing successful competition upgrades for both UTVs with Thorney Motorsport.
Yamaha started the UTV market with the Rhino but the YXZ1000R is the first dedicated sports UTV designed from the ground up with an industry first of a manual, sequential transmission and 3 cylinder, 1000cc engine – it is designed to compete and win.
Speaking for Yamaha, Matt Bryant says "UTV racing is still in its infancy in the UK but you only have to look across to the USA or mainland Europe and you can see just how big a market UTV racing is becoming and it is hugely exciting for Yamaha to be a part of that"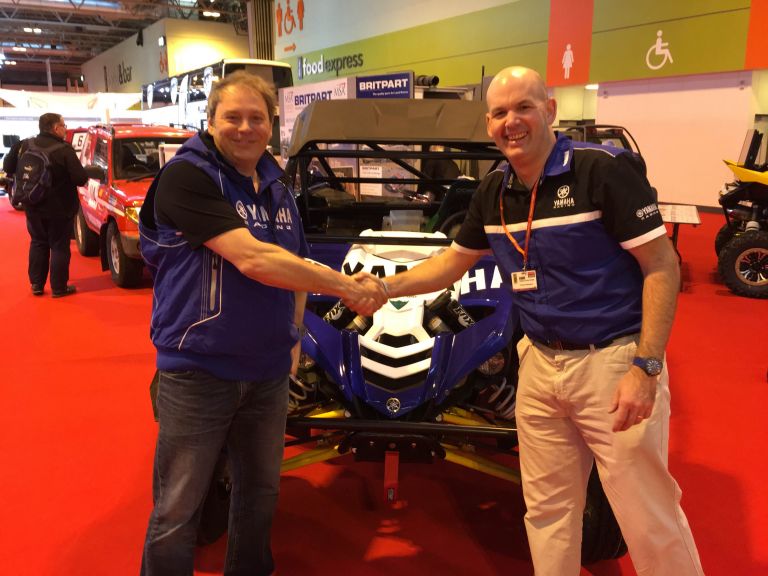 Thorne adds "We've raced and won in the RZR, we've raced and won in the Arctic Cat Wildcat but both of these other cars felt like we were just treading water in preparation for the YXZ1000R, the manual transmission utterly transforms the whole experience so that we can use all the power all of the time, I think it will shock a few people"
As well as competing in the British Cross Country Championship the team will compete in selected All Wheel Drive Championship events and other off road events both in the UK and abroad and develop cars and competition upgrades for customer teams for the UK and Europe.
In an expansive move Yamaha will also support all teams competing in the YXZ1000R with a Yamaha Driver of the Year competition where teams competing in selected events in a YXZ1000R will win points to establish the most successful YXZ1000R team in the UK.
Bryant continues "Our plans are very much long term and encompass all elements of off road racing – a factory team, development of customer cars, upgrades and a Driver of the Year award, together with a YXZ1000R Experience event operation based near Silverstone in the UK where the public will get the chance to race these cars round our own custom designed UTV race track. The YXZ1000R is so good we want the whole market to see it!"
Ahead of the first race in April the team will be undertaking an extensive series of tests for several versions of the YXZ1000R including a Dakar specification car ready for the World famous event in 2017.
Thorne concludes "Its a busy program, the race team, development of competition cars and parts, events and the YXZ1000R Experience Events, so we are in for an exciting first year of what is a multi-year program, we cant wait"
For further details please contact:
Yamaha
Matthew Bryant
matthew.bryant@yamaha-motor.co.uk
Thorney Motorsport
John Thorne
john@thorneymotorsport.co.uk
Thorney Motorsport on Facebook